Discover Stops Offering Disposable Credit Card Numbers
An increase in security leads to the termination of a consumer-friendly program for Discover cardmembers.
Discover (NYSE: DFS) will discontinue the Secure Online Account Numbers program starting September 8, 2011, according to a notice sent to some cardholders.
The Secure Online Account Numbers program allows Discover cardmembers to generate a disposable credit card number that can be used to make online purchases. Generated card numbers are each assigned to a single merchant so thieves who steal these substitute numbers would not be able to use them to make fraudulent purchases elsewhere.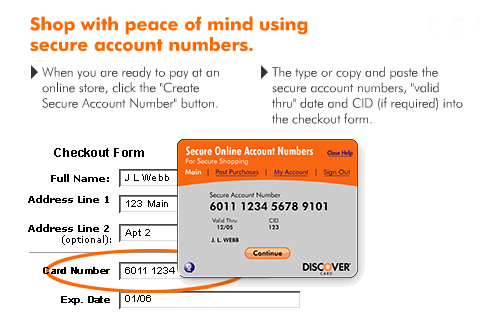 The security feature offers an additional layer of protection in which consumers find a peace of mind amid reports of data and security breaches at major companies and retailers.
"Over the years Discover, as well as the credit card industry, have added security measures to protect customers from fraudulent use of their cards both online and offline," Discover said in the notice. "In light of these increased security measures we will be discontinuing the Secure Online Account Numbers program effective September 8, 2011."
Read: Temporary Account Numbers: Your Solution to Safer Shopping
Customers who did not frequently use Secure Online Account Numbers reported that they did not receive the notice.
Discover says that all Secure Online Account Numbers generated through September 8 will remain valid and active until the expiration date of the Discover card used to create the numbers.
This move marks the end of a service that has been available through Discover for over 10 years.
The feature was originally available through Discover Deskshop, a tool that is now known as the desktop version of Secure Online Account Numbers, which lets customers create account numbers and automatically fill forms with billing information.
While Discover maintains its policy of $0 fraud liability for unauthorized activity, cardmembers may prefer preventing such a situation from the onset rather than dealing with the filing process to remove fraudulent charges.
Ask a Question