Knowing How to Choose a Student Checking Account
Now that summer is officially over and school is beginning, you should be prepared with your books and supplies. And if you haven't already, you still have time to pick the right student checking account.
When shopping around for a student checking account, everyone has different priorities. While some look for a bank with thousands of ATMs, others demand quality customer service. Since your new checking account will hopefully last for all of college and possibly for the rest of your life, you must be informed and choose wisely.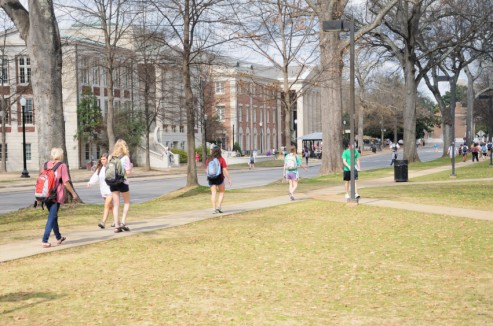 Convenience
First and foremost make sure the bank you choose to hold your funds will be convenient for both you and your parents. Branches must be available on both ends of the transaction to avoid costly ATM fees and needless aggravation.
Therefore, to begin your search the most logical place would be at the bank your parents use. Since almost all banks allow you to link your respective accounts, you will be adding the convenience of online banking and eliminating fees to transfer funds from them to you.
If your parents use a local credit union or a smaller local bank you should consider looking into one of the big banks like Chase or Citi, which offer student checking accounts. This is especially advisable if you're going out of town for college, since they have ATMs and branches available around the country, so you will always have access to your bank's services.
Read: Student Checking Accounts at the Top 10 U.S. Banks in 2011
Services
Since almost all banks offer similar packages, you should make sure the student checking account you choose has at least the following features:
No monthly maintenance fee
Negligible or no minimum balance requirement
Free debit card
Free native ATM usage
Free online banking
Free check writing
No money transfer fees
US Bank throws in four free non-U.S. Bank ATM withdrawals per month and SunTrust allows unlimited check writing (free check writing as referenced above will likely be limited) and a discount on your first insufficient funds item.
Count on other banks offering perks of their own, as they are most likely to keep your business after you graduate. These are definitely beneficial, but consider that nothing comes for free, so you should find out why one bank's offers are "better" than another's.
For example, if you do select Chase, what you make up for in ubiquity you will likely be sacrificing in customer service. So if you are accustomed to a local bank's attentiveness, consider the changes as you are joining a stream of millions of other customers and your money is pooled in with around 2 trillion in assets.
Receiving Interest
Almost no student checking accounts make any interest. Therefore if you want your money to be "working for you," you should put some into a linked savings account and only move what you need into the checking account.
Alternatively, if your parents are able to, they can place some into their own higher-yielding savings account and make weekly or monthly deposits into your student checking account.
Either way, do not get into the habit of leaving extra money in an underperforming checking account. This is akin to stuffing it in a mattress where it earns no interest and just waits to be spent.
Finally, most banks will let you maintain your free student checking account for up to five years. After that it will automatically be converted to their standard checking account, which certainly charges maintenance fees and/or requires a minimum balance to waive them.
Read the fine print and take into account both the short- and long-term implications of signing up with this bank. You only want to do this once, so be thorough and take time when considering all your options.
Related: Find the Right Checking Account For Your College-Bound Kid
Ask a Question