Hurricane Exacerbates CPI for Food Prices
While most have already called tree removers and gotten power back in the wake of the weekend hurricane, farmers are jut getting a sense of their losses. This will affect the Consumer Price Index's monthly report.
Tobacco, corn and cotton among other crops have been damaged in regions across the U.S. depending on how Irene chose to contribute. The widespread flooding made the most significant impact on crops, but also on time-sensitive dairy and meat, which have to be picked up and delivered quickly or risk spoiling.
On Tuesday, Agriculture Secretary Tom Vilsack surveyed the damage in eastern North Carolina, where some farmers have reported total losses in their tobacco fields.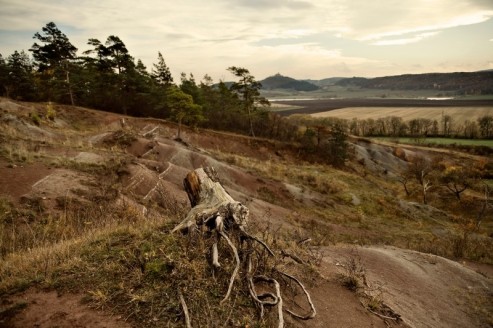 Meanwhile, in Vermont and upstate New York the Hurricane caused some dairy farmers to become completely isolated, as crucial roads were made inaccessible. They had to dump milk because tanker trucks couldn't drive over broken bridges and roads, and farm-stand and feed corn throughout the region took a heavy hit.
This is only going to hurt the CPI, which has already taken into account the massive drought felt across the South and West regions, including the state of Texas, which reported $5.2 billion in crop loss this year. Add to that the effects of the hurricane, which are not yet clear, and the fully adjusted index for July and August may break some new records.
Read: USDA Reports Cause Confusion for Future Food Prices
That said, prices for corn, meat, cheese and butter are already expected to increase because of the dry, hot weather, according to the most recent estimates by the U.S. Agriculture Department.
In July, all food prices were up .4 percent since the previous month and 4.2 percent year over year.
Over the same period, consumer prices for all items — the inflation gauge — rose an adjusted 3.6 percent (.5 percent for the month), which was slightly ahead of private-sector wage growth last year.
Loss Estimates in Hard-Hit Areas
Virginia had enough bad news. Around 3,000 to 4,000 acres of tomatoes in Virginia's Eastern Shore were partially flattened and swamped, said Department of Agriculture and Consumer Services board member Steve Sturgis.
The loss could result in short-term supply issues, he said, as Virginia is the nation's third or fourth-largest tomato producer, depending on the season. The difficulties here are compounded by the fact that tomatoes in Florida won't be picked for another three weeks.
Virginia Cotton Board program director Gail Milteer said 95 percent of the 115,095 acres of cotton planted in Virginia this year have been damaged. This is devastating to the state and its farmers, as shown by Southampton County, Virginia's largest cotton producer with 46,720 acres, which reported that losses will reach $6.7 million.
Mitch Smith, county extension director for N.C. Cooperative Extension's Pitt County Center, estimates that agriculture's financial losses here will total nearly $36 million. And that takes into account more than just crops. Farm buildings, fences and grain storage have suffered an estimated $1 million in damage.
Tobacco has already been picked, and the expected losses of the cured crop is 45 percent, or $12.15 million. He also reported that about 40 percent of cotton and the same amount for corn could be lost.
Finally, Smith estimates that soybeans and peanuts will experience at least a 10 percent loss, or $1.26 million for soybeans and $596,948 for peanuts.
Check out: Oxfam International: Rising Food Prices Are Changing Eating Habits
Ask a Question