Restaurants Get a New Ally in Tableside Tablet Manufacturer E la Carte
If you own a restaurant then venture capital firm Lightbank's newest investment could come as music to your ears. The company recently made a huge $4 million bet on E la Carte, which develops a tableside tablet that allows restaurant guests to order, play games and even pay for their seats without the need to wait.
The company, which was formed back in 2008 out of MIT, says its already signed on close to 100 restaurants and has a waiting list of an additional 150 establishments eager to integrate the technology into their businesses. Business that do use the tablets have apparently seen a 12 percent increase in their sales volumes.
The tablet, which is called the Presto, features a credit card reader, has a full-day battery life and is located on restaurant tables. According to the company, the Presto is more durable than the iPad because they are designed to take the type of abuse only restaurant customers could dish out.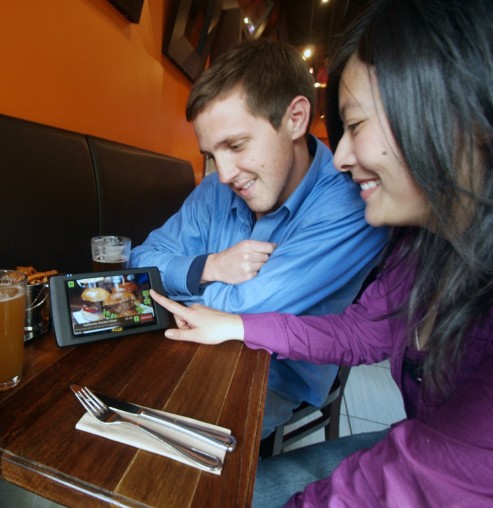 "The E la Carte Presto tablet will revolutionize the way guests experience restaurants," said one of the start up's restaurant patrons in a statement announcing the funding round. "We looked at other products, and chose E la Carte because they had a more advanced feature set; they effectively plugged the gaps in guest service and boosted impulse sales and staff productivity."
E la Carte is just one of a number of startups Lightbank has invested in over the years, with its most notable investment to-date that of Chicago-based online deals sight Groupon. Other companies receiving Lightbank investments this year include oBaz (short for online bazaar), which allows its members to haggle with merchants as a group to set the prices they pay for merchandise and services; and PawnGo, which allows members to pawn their valuables for short-term, low-interest loans.
Ask a Question