BBVA Compass Bank to Raise Fees on Checking Accounts
Another big bank announced changes to its checking accounts in response to the new regulations that will take effect in October.
BBVA Compass Bank, the U.S. banking subsidiary of Spanish banking group BBVA (NYSE: BBVA), will be making unfavorable changes to its selection of consumer checking accounts.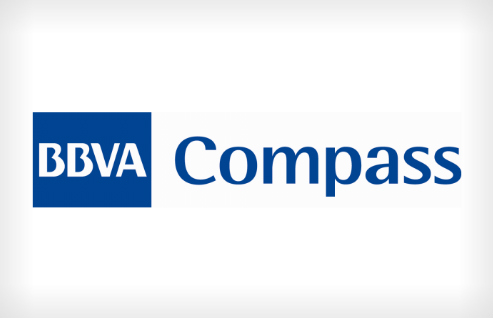 Starting September 30, 2011, the changes include new fees, higher fees, discontinued features, and higher balance limits will affect the Build-to-Order Checking, Basic Checking, CompassLink Checking accounts.
Build-to-Order Checking
Build-to-Order Checking will experience the most revisions of the three accounts. The monthly account fee will increase from $8.95 to $10.95, while the fee waiver requirements remain the same.
A new $3 paper statement fee will be introduced to customers who do not sign up for electronic statements.
Finally, all premium account features will be discontinued. Customers will be charged to use a non-BBVA Compass ATM and fees charged by other bank's will not be reimbursed. New customers will no longer be able to sign up for the account anniversary cash bonus or the ability to earn interest.
Current accounts that earn interest will continue to do so until further notice. Current accounts with an anniversary bonus will be their next bonus, no more will be paid after that.
Basic Checking
Basic Checking from BBVA Compass is a "second chance" checking account catered towards consumers with tarnishing banking histories that prevent them from opening regular checking accounts.
The monthly service fee will increase from $11.95 to $13.95. A $3 paper statement fee will also start applying to Basic Checking accounts.
CompassLink Checking
The higher-tiered CompassLink Checking account will change one of its fee waiver requirements by asking for a larger average daily balance to avoid the $20 monthly account maintenance fee.
Customers would need to maintain a $5,000 combined averaged daily collected balance in CompassLink Checking and Preferred Money Market accounts, up from $2,000.
Upcoming Debit Card Rules
The new debit card swipe fee rules are slated to begin taking effect on October 1. The regulations would limit debit interchange fees, paid by merchants to banks, to 21 to 24 cents per transaction, down from the 44-cent average in 2010.
A host of banks have already restructured their checking account offerings to compensate for revenue loss.
During this year, changes to checking accounts that have impacted consumers include loss of free checking, end of debit card rewards programs, debit card fees, and cuts in services and features.
Ask a Question