Watch Out Unemployed, There's Some New Competition
There has been much coverage and sympathy for the approximately 14 million unemployed individuals in the U.S., but it is looking like they are going to have more than just a weak economy to compete with.
While America's unemployed are getting much attention, it seems that the media has neglected to bring attention to the underemployed individuals.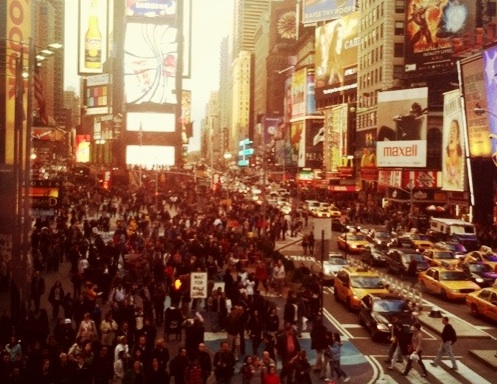 Underemployed vs. Unemployed
As businesses begin growing stronger and bigger, it is most likely they will be first hire the 8.8 million individuals working part-time.
It seems, like unemployed individuals are often disheartened with the job search and this added competition is sure to throw another wrench in the plan. It is also speculated that there are nearly 2.6 million that are jobless, but not considered unemployed because they aren't currently looking for jobs.
Unemployment Breaking Records
In the past, unemployment consistently stayed at national levels of 5 to 6%, making the current rate — consistently hovering around 9% — an unwelcome record.
Altogether there are 16.2 percent of working age American's who are out of a job.
An AP release noted that if companies, "restored all those lost hours to their existing staff, they'd add enough hours to equal about 950,000 full-time jobs." Hiedi Shierholz, an economist at the Economic Policy Institute unearthed this information through calculations completed early this year.
For those of you actively following the jobs situation, make sure you tune in to your local news station on Thursday night to hear Obama speak about the current job situation. Republican's are expected to address the situation the night before.
The Future of the Jobs Market
Economists are expecting the jobs market to stay week for at least the next 2-3 years. The key for those who are unemployed is that they keep looking no matter how dismal the situation may look. While many American's decide to throw in the towel on the jobs search it is those that are fiercely determined that will find the highest success.
Ask a Question