Mortgage Rates Low, Housing Market Lower
Despite mortgage rates dropping to the lowest they have been in several decades, the mortgage refinance rate has fallen considerably as well. The rough economy is proving to be an insurmountable hurdle for the housing market.
This week, according to Freddie Mac the average 30-year fixed mortgage rate fell from 4.22 percent to 4.12 percent, the lowest recorded level since 1971. That year saw a raise at the end of a 20-year stint, meaning the last time rates were cheaper was in 1951. Nevertheless, mortgage applications still saw a decrease of 4.9 percent from a week earlier. Refinancing took a dip for the third straight week despite record-low interest rates.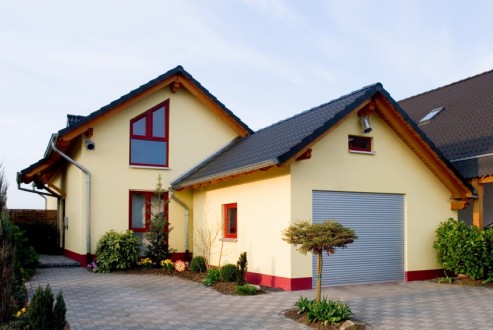 There are a few reasons why most Americans can't take advantage of these unprecedented rates to refinance or buy a home.
Read: Housing Market Shows No Signs Of Recovery
The depressed home market is in way too much trouble for anyone to expect that record-low rates will get us out of this bind. For a year now the average rate on a 30-year fixed mortgage has been below five percent for every week except two.
"Heading into the Labor Day weekend, the 30-year rate was at its second lowest level in the history of our survey and the 15-year rate marked a new low in our survey," said Mike Fratantoni, MBA's vice president of research and economics.
Meanwhile, five years ago the market was booming and the average 30-year fixed rate was near 6.5 percent.
The amount of refinance applications has dropped by more than 35 percent year over year, and purchase applications are stagnant at extremely low levels, comparable to those in 1996, Fratantoni said.
As the housing market continues to decline, homeowners worry about what this can mean for their home.
Read: Confused Housing Market Leads to Slumping Sales
It seems it is neither a buyer's nor seller's market as new home sales for this year are on track to be the lowest recorded in half a century. Re-sales don't fare much better: they will be the worst in 14 years.
The problem is that too many Americans can't take advantage of the phenomenal conditions for a buyer who's looking atlow home prices and mortgage rates. Unemployment is still 9.1 percent, and most can't think of buying a house.
Still others do not qualify for the lowest rates. Ever since subprime lending has shown its true colors, banks aren't taking chances. They insist on credit scores of 700 and staggering 20 percent down payments for first-time buyers. If that eliminates one group of people, most repeat buyers don't have enough equity in their homes for a new loan.
The numbers do not make the situation look any better. According to the Associated Press, only 40 percent of U.S. households have the necessary credit scores to get a prime mortgage rate, but the National Foundation for Credit Counseling reported that half of Americans are pessimistic if they'll ever save enough money for a down payment so high.
Related: Housing Market Rental Plan Doomed at Inception
Ask a Question