TD Bank Aims to Be Third Biggest Bank in NYC
TD Bank has prospects of significant growth and expansion in the United States, especially in the greater New York City area.
TD Bank (NYSE: TD) has future plans to increase its market share in the United States since the banking environment in Canada poses less opportunities for growth.
Bank competitors in the U.S. have been "bogged down" by a rough economy, said Ed Clark, CEO of TD, during the Scotia Capital Financials Summit in Toronto on Wednesday.
"It's hard to focus on growth if all the time you're spending your time trying to settle litigation," he added.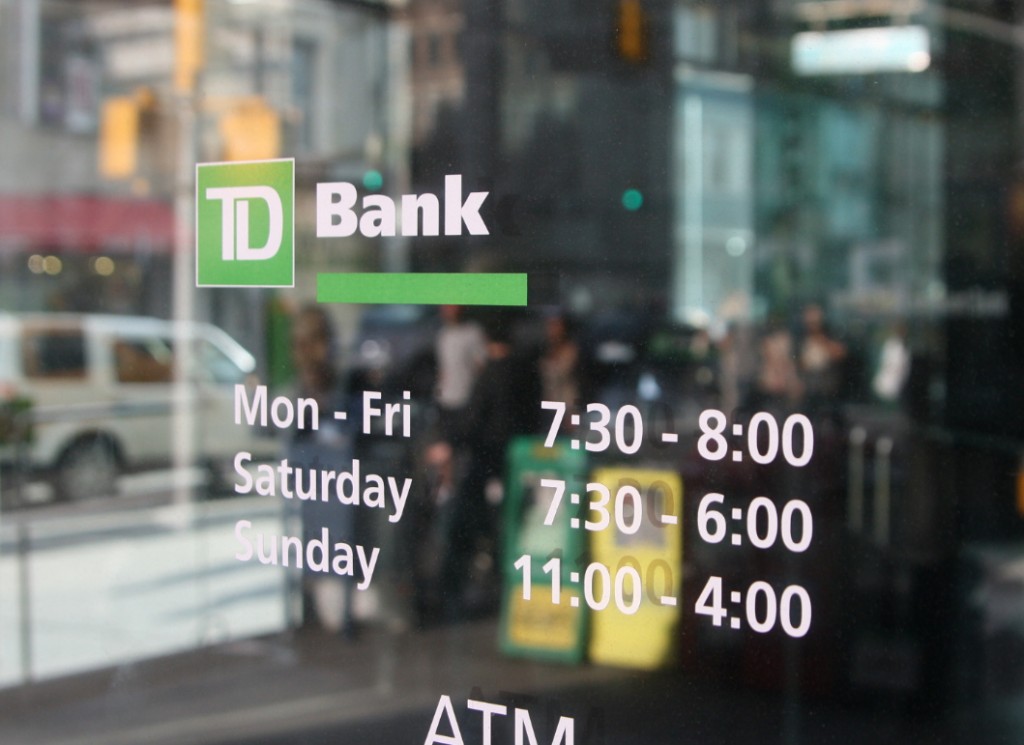 Clark says that Regulation E, which are the overdraft laws that require customer opt-ins, will cause a $40-$50 million hit per quarter for TD Bank. The recently enacted Durbin Amendment, capping fees collected on debit card transactions, will result in a $240 million revenue loss per year.
TD Bank will take two years to get through most of the repricing to offset the impact of Durbin, he added.
A Growth Machine in U.S.
Clark projects slower growth in Canada, noting the more conservative society that makes it more difficult to pry customers away from competitors. The U.S. also offers a larger foundation for expansion.
"If you think of the greater New York City, the total deposit base is about the deposit base of Canada," he said.
Read: TD Bank Named Best East Coast Bank By Money Magazine
Having made its presence in New York City in 2001, TD Bank is currently the fifth largest bank in the greater New York City with $11 billion in deposits, Clark said. Calling itself "America's Most Convenient Bank", TD Bank is open during the weekends and for more hours during weekdays, which fits appropriately for "the city that never sleeps".
In addition to adding 35 new stores in the U.S. per year, TD Bank hopes to be the third largest bank in New York City, Clark said.
Ask a Question