Medical Costs Rising, So What?
Amid all the tumult surrounding national debt, the horrible job and housing markets, one underestimated drag on the consumer has been the cost of medical care. A study by Rand Health researchers shows how much this really affects your wallet.
In a study entitled "How Does Growth in Health Care Costs Affect the American Family?" the Rand Corporation found that the effects of rising health care costs on a median-income family of four will soon be impossible to keep up with. This doesn't even take into account the astronomically rising costs of college, taxes and food.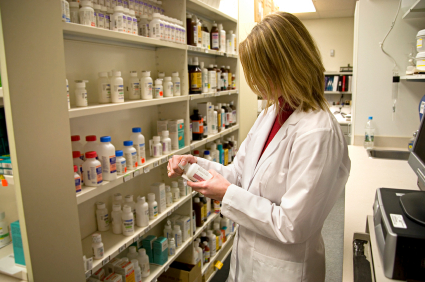 The study explained how much families have been spending on the rising health costs between 1999 and 2009 taking into account employer-sponsored insurance. The key findings as delineated in the study are:
Insurance premiums, out-of-pocket expenditures, and taxes devoted to health care nearly doubled between that ten-year period
The increase can no longer be ignored as it significantly impacts leftover change, leaving average families with only $95 more per month than in 1999
If the health care costs mirrored the Consumer Price Index, instead of soaring past it, an average American family would have retained an additional $450 per month — more than $5,000 per year
The real problem is how much it limited consumers from having extra spending money. With every category in the CPI increasing, health care costs have solidly contributed to taking a significant chunk of money out of people's pockets, which freezes spending and halts economic growth.
It's certainly not helping that Americans are getting battered on all fronts in terms of having to pay for adequate healthcare. According to the study, the cost has diminished spending money in four ways:
family's health insurance premium has increased
out of pocket spending (co-pays, deductibles and prescriptions) has increased
employer's share of the premium has decreased potential wage growth
portion of taxes that go to government health programs (i.e. Medicare) has increased
While the first two are immediately recognizable and can be factored straight into your budget to see its effects, the last two are not as obvious. Most people do not know how much of their taxes goes to supporting government-run health programs like Medicare and Medicaid (20 percent).
Related: Medical Savings Accounts: What You Should Know
They also can't know if their wages may have gone up had their employer not been responsible for higher premiums.
In any case, this news of how health care costs have truly affected the American public came out right before President Obama was to address the American public really bothered me. Obama will only have one thing on his mind for the remainder of his term and that is jobs.
We have spent the whole summer living in fear over the deficit debate, and now we have to focus on our ailing job market.
There is no time to talk about how the U.S. is planning on suing a dozen big banks for predatory loans. There is no time to talk of the U.S. Postal Service which is about to default on its debt and will shut down offices all over the country. And there is certainly no time to talk to the American people about how much they're paying for medical costs.
There are no jobs and yet we spend so much money on necessary items like food, clothing and health. When will our president address these issues?
It's quite disheartening that our nation has fallen into such a state that our failing post office, one of the staples of the United States of America, is not even a top priority to address in the public eye.
You can find the full Rand study here.
Check out: Anniversary of U.S. Health Care Bill Becoming Law
Ask a Question