Series I Savings Bonds Shine as Savings Rates Fall
High-yield savings accounts are not so "high-yielding" anymore, which may lead some Americans to keep their cash in attractive Series I savings bonds.
Standing next to online savings accounts with interest yields hovering near 1.00% APY (and dropping), Series I savings bonds are looking more appealing.
Currently, Series I savings bonds are offering a 4.60% composite rate (comprised of the 0% fixed rate and 2.3% semi-annual inflation rate) if purchased before November 1, 2011. That is, the I-bonds will earn a 4.60% annualized rate for six months until the rate changes.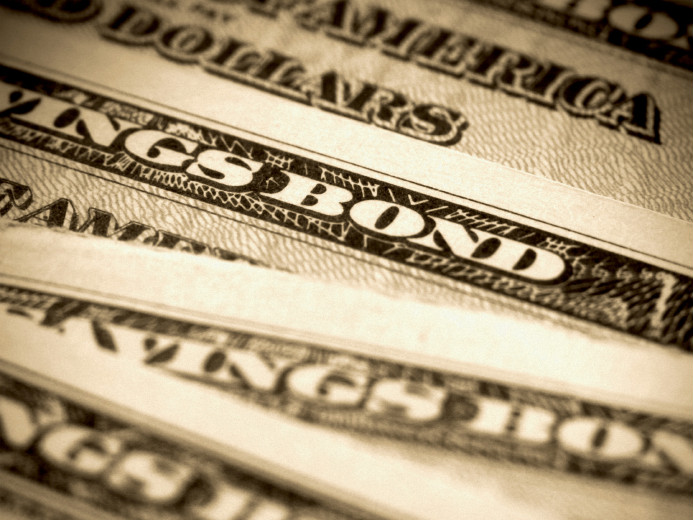 If I-bonds are held for one year, assuming that the November 2011 composite rate is 0%, the I-bonds are guaranteed to earn the equivalent of 2.32% APY if redeemed in 12 months.
Read: The Basics of U.S. Series I Savings Bonds
There is a penalty of the last 3 month's interest if I-bonds are redeemed within 5 years but if the rate is 0% if the last months, no interest is lost.
For those who cannot bear to watch their cash earn a measly 1.00% APY in their online savings accounts, I-bonds make for a viable alternative.
Individuals can purchase up to $5,000 in electronic bonds via TreasuryDirect.gov and another $5,000 in paper bonds. However, the Treasury Department said it will stop selling paper bonds starting January 1, 2012.
Looking Forward
The inflation rate is determined by the semi-annual change in the Consumer Price Index for Urban Consumers (CPI-U) with the months of March and September as benchmarks. The Bureau of Labor Statistics releases the reports in mid-April and mid-October. The new fixed rates and inflation rates change starting in May and November.
Anyone who wants to peek at the upcoming inflation rate can wait until October 19 to find out the November 2011 I-bond inflation rate, and still be able to purchase the May 2011 I-bonds.
In March 2011, the CPI-U was 223.467. The latest CPI-U release for July 2011 was 225.922.
Assuming no change in the CPI-U from July through September, the semi-annual inflation rate would be 1.10%, resulting in a November 2011 composite rate of at least 2.20%.
If I-bonds are purchased now with a rate of 4.60% for the next six months and earns 2.20% in the subsequent six months, they will earn the equivalent of 2.89% APY if redeemed after 12 months (early redemption penalty applied).
As many American resort to preserving their cash in savings accounts rather than put it in harm's way, Series I bonds offer a safe haven and peace of mind.
Ask a Question