Differing Credit Card Reports Focus on Market Volatility
Credit card debt is always a throughly scrutinized marker of the economy's health because it shows how Americans feel about spending what they do not have. Apparently we feel really good since a survey estimates we will carry $54 billion in credit card debt by year's end.
Spending fuels approximately 70 percent of the economy, so this should be good news for America. However, when viewed in this capacity it is a cause for concern. According to a CardHub.com study U.S. consumers accumulated an astronomical $18.4 billion in credit card debt in the second quarter.
This is 66 percent more year over year, and 368 percent more than the same time two years ago.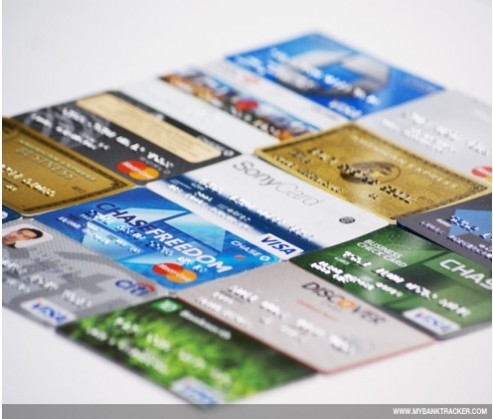 In 2010, consumers added a net increase in total credit card debt of $9.1 billion, nearly completely offsetting the $10 billion decrease in 2009.
For those still optimistic, refer to an unrelated report by Fitch Ratings on the rate at which Americans fell severely behind in paying down their outstanding credit card debt. It increased by 6.41 percent in August, marking the first rise in four months of the national charge off rate.
But wait, read the rest
It's not all bad news, as it's still 35 percent lower year over year, and is still relatively close to the historical national average of a rate of six percent.
Reports are throwing so many numbers around. Some economists are predicting dark times to come, while others are slightly more optimistic. This makes it difficult to gauge the actual mood of analysts and the public.
With regard to the CardHub report, the CEO Odysseas Papadimitriou was quick to point out that Americans are reverting back to their pre-recession spending habits, which immediately gives the news a negative tone.
Meanwhile, fewer consumers are missing payments by 60 days or more, as the rate fell from 2.46 percent in July to 2.15 percent in August, marking the 19th straight month in which Americans kept up with their accounts, meaning more Americans are getting out of debt.
Related: Credit Card Delinquency Rate Lowest in 17 Years
So consumer charging has gone way up at the same time that Americans are paying their bills.
Shouldn't that be good news?
Apparently it is, as Papadimitrou also added that part of the credit card spending increase can be attributed to a whole group of consumers who basically coasted through the Great Recession by living within their means. Now they are finally coming out of the woodwork to spend their money.
He says that those who did not see a decrease in income when the housing bubble burst have decided that it's safe to spend, due to growing optimism about the economy.
These seeming contradictions throughout the market only help to increase instability and decrease consumer confidence. We keep swinging violently from healthy to unsustainable levels and back again. If anything, the reports themselves are making the situation even worse.
Check out: Tough Time Getting a Credit Limit Increase
Ask a Question