Why Your Chips and Fuel May Skyrocket This Year
Once again the dreaded supermarket trip is becoming even scarier. Based on reports that the hot summer damaged much of the corn crop this year, the CPI predicts that prices for all food is expected to increase by 3 to 4 percent this year.
By now most people know that corn prices control almost every food item in the market. Corn is found in everything from animal feed to junk food. Not to mention its influence over the price of fuel since corn is used to make ethanol.
The U.S. Department of Agriculture reported on Monday that there will only be a 672 million-bushel surplus for the 2011/12 season.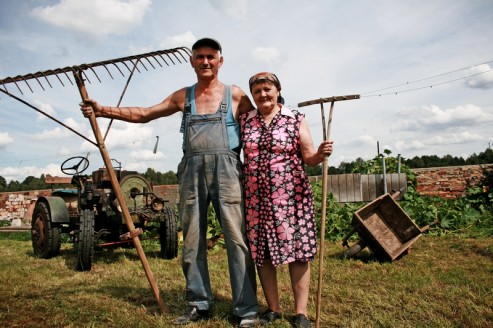 The estimate is down 417 million bushels from last month's forecast as reflected by the expected yields for most of the Corn Belt due to a hot dry August. It is well below what farmers consider healthy levels.
The current corn harvest
Presently, farmers expect to gather a 920 million-bushel surplus when the harvest begins some time in October, which is roughly a 26-day supply. This is slightly less than the previous month's estimate, and the USDA said it can continue decreasing to just a 19-day surplus as the harvest progresses.
There is a general consensus that a 30-day supply is healthy.
Despite this gloomy news corn prices remained relatively steady at $7.33 a bushel Monday. And even though this is less than the peak price of $7.99 in June the cost has nearly doubled since last summer.
Related: Food Prices Will Suffer Due to Irene
J. Patrick Boyle, President of the American Meat Institute is most concerned for the cost of food since it has been so deeply affected by the fuel industry.
"Declining corn supplies will put demand for corn by the ethanol industry and livestock and poultry producers on a collision course that can mean just one thing: higher feed prices and higher food prices," he said. He wants to see the termination of national policies that encourage the burning of food for fuel.
Boyle said an ethanol blenders tax credit and tariffs on imported ethanol should not be renewed when they expire at the end of 2011, and he worries that for the first time in history, this year more corn will be used for the ethanol industry than for animal feed.
Which industry deserves it more?
Wrong question. What we should really be asking is how can we become less dependent on one single product?
We have so heavily relied on corn that we were asking for this to happen. According to Wikinvest, "Corn is the most widely produced feed grain in the United States, accounting for more than 90 percent of total production. Around 80 million acres of land are planted with corn."
How can we put all our eggs in one basket like this? Just one infected crop like we saw over in Europe a few months ago could devastate food prices, and a poor harvest like we are seeing right now could end up being even worse.
Read: Meat Prices on the Rise: 4 Tips to Save in the Checkout Lane
Ask a Question