PNC Makes Life Easier For Millionaires
A wealth tracking tool to aid PNC's millionaire customers in keeping a close eye on their net worth will be rolled out by PNC Financial Services Group before the end of the year.
PNC (NYSE: PNC) will be launching Wealth Insight in the third quarter of 2011, says James Rohr, chairman and CEO of PNC Financial Services Group, during the annual Barclays Capital Global Financial Services conference.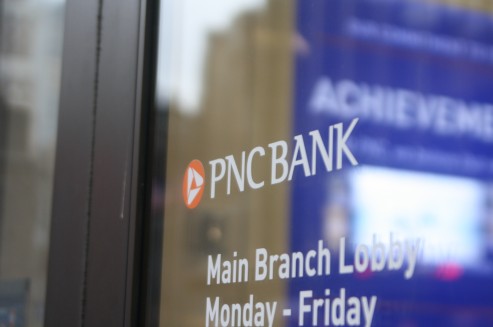 It is a wealth management tool that caters to PNC customers who want to keep track of their assets. "We understand the value that customers place on real-time investment reporting is very high," Rohr said.
How PNCs New Tool Works
"It allows our high net worth customers aggregate and view all of their investments regardless of which firm is managing them and it allows them to actually look at their net worth on a daily basis."
A pilot program consisting of 10,000 PNC customers with $1 million or more in assets with PNC has already been underway. Nearly 4,000 of those customers are accessing their accounts every day, he added.
Rohr said customer reviews have been "remarkably positive" and that the tool was a "game changer". A marketing campaign for Wealth Insight will begin next week but an official launch date was not disclosed.
According to a slide at the Barclays presentation, PNC's wealth management unit had $219 billion in assets under administration as of Q2 2011, up from $199 billion a year earlier.
Personal Finance Management at PNC Bank's Forefront
PNC has put prominent emphasis in offering user-friendly customer tools that help them easily manage their money. The most notable example of PNC's culture is the all-encompassing Virtual Wallet product, which sports calendars, a variety of deposit accounts, and tracking and management capabilities.
Virtual Wallet was recognized as the #1 platform in America, with 600 new Virtual Wallet customers week, said Rohr.
Read: PNC Hints at Mobile Check Deposits for Android App by November
Additionally, the bank has comprehensive mobile banking apps with the highly acclaimed mobile check deposit feature for regular PNC customers and Virtual Wallet accountholders.
Ask a Question