BofA Employee Faces a Potentially Awkward Return to Work
Bank of America® will be forced to pay a former employee of now-defunct mortgage Countrywide Financial Corp. $930,000 in back wage, interest and compensatory damages after being fired for uncovering pervasive fraud practices.
The former Countrywide employee was fired in 2008 after leading investigations that unearthed widespread mail, wire and bank fraud involving the company's employees.
According to a statement from the Department of Labor she will now be entitled to her old position with Bank of America® (NYSE:BAC) in addition to the monetary damages Bank of America® has been ordered to pay her.
Legislation Protects The Honest
The ruling, which came out of the DOL's Occupational Safety and Health Administration, found Bank of America® in violation of the whistleblower protection provisions of the Sarbanes-Oxley Act.
The legislation basically serves as a tool to protect employees who report legal violations related to specific areas of the law such as health care, consumer product, environmental and public transportation agency law.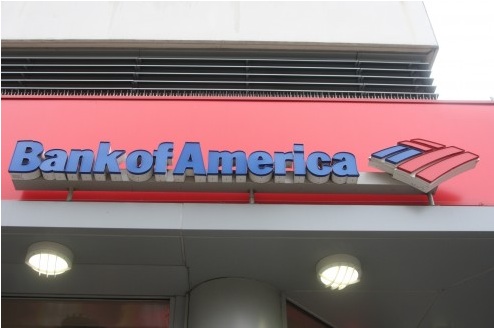 Eileen Fisher Gets Punished for Doing the Right Thing
According to iWatch News, the name of the employee is Eileen Foster, who was a vice president at Countrywide and ran the company's mortgage fraud investigation unit at the time the company merged with Bank of America® in 2008.
According to Foster's interviews with the publication, sales staffers consistently inflated borrowers' incomes and on loan applications and falsified paperwork in to push through high risk loans.
Last August Bank of America® eventually reached a settlement to pay $600 million to the federal government to end lawsuits related to Countrywide Financial's mortgage lending practices, while its accounting firm KPMG will pay another $24 million as part of the suit.
Bank of America® Pays Up
Bank of America® paid $4.1 billion to acquire Countrywide's struggling business operations back in 2008, and prior to that was one of the top mortgage servicing companies in the United States. At the time, Countrywide came under fire for making false statements about the its loan origination and underwriting practices and as well as the creditworthiness of its borrowers and the riskiness of its loans. The bad loans that Countrywide made were eventually bundled up and sold off to institutional investors and are considered to be part of what fueled the most recent financial crisis.
In July, the Federal Trade Commission began sending out tens of thousands of checks to homeowners that were overcharged on their mortgage payments made to Countrywide. Those payments, worth a total of $108 million, will affect homeowners serviced by the Countrywide between Jan. 1 2005 and July 1, 2008 and is considered to be one of the largest judgements mandated in an FTC case to date.
Ask a Question