College Grads Filing for Bankruptcy in Greater Numbers, Study Says
A report released today by the Institute for Financial Literacy shows a change over the last five years in the demographics of those who file for bankruptcy. The most disturbing finding in the report is that the average individual filing for bankruptcy is now more likely to be older, and more likely to be college educated, or even have a post-graduate degree.
After the introduction of new regulations surrounding bankruptcy laws passed in 2005, the Bankruptcy Abuse Prevention and Consumer Protection Act, it became mandatory for individuals filing for bankruptcy under chapters 7 or 13 to receive credit counseling from a non-profit agency. The Institute for Financial Literacy offered this credit counseling, and as part of it, gave a questionnaire to their students, to better track the changing demographics of bankruptcy during the economic downturn.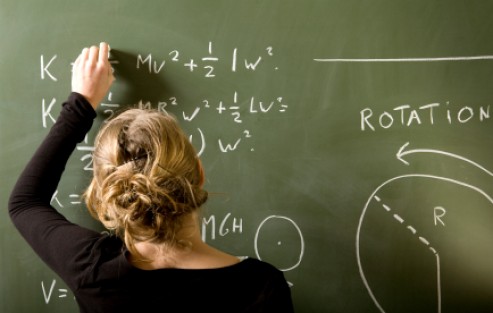 Over the last five years they report a few shifts in the profile of the average distressed debtor. Some shifts are subtle and slow-going, like the closing of the gender gap — men are catching up to women, slowly but surely.
Age And Debt: Elders Struggle
Others changes are more pronounced, like the age of those filing for bankruptcy. In 2006, debtors 55 and up accounted for just 21.8% of all those filing for bankruptcy; last year that number was about 36%.
At the same time, younger debtors from age 18 to 24 halved their percentage of the share of bankruptcy filings, going from 3.3% in 2006 to 1.3% last year.
The report does not have enough data to provide analysis of which factors might have lead to such changes, but posits that either less access to credit or better fiscal management has helped young Americans avoid bankruptcy.
Educated Experience Higher Bankruptcy Rate
The most interesting finding in the report is that college educated Americans are filing for bankruptcy more frequently than before. As always, those with "some college" education lead the pack in bankruptcy filings — as the report points out, they likely have all the debt associated with college, with none of the benefits of a degree. But in the last five years, college-educated (includes both associate-, bachelor- and graduate-level degrees) Americans' share of bankruptcy filings has increased from from 25% to almost 30%.
The report doesn't claim to have a big enough sample or enough data to point to any causal mechanisms, though they do hint that — as you suspected — the 2008 recession is likely to blame for this shift. Why the recession has made college graduates more likely to file for bankruptcy now rather than in the past is the troubling question.
What is to blame? That there are more graduates than there are jobs? That the cost of a college education has trended way ahead of the CPI for the past thirty years? That college degrees mean less and less as more Americans get them? That the American Dream is over?
Like the Institute for Financial Literacy, we don't have the answers either. But it's an upsetting trend that is well worth following.
Ask a Question