Jobless Up, Manufacturing Down, Reforms Stay the Same
It's unfortunate how much politics are inhibiting significant job growth. We can look to jobless claims and manufacturing in the U.S. to show just how badly we need reform.
Reports released Thursday morning by the Federal Reserve show that, not surprisingly, unemployment claims are up to their highest levels in over two months and manufacturing is down.
Unemployment Jumps by an Unexpected 11,000
Economists were baffled when the Labor Department reported that the number of applicants for unemployment benefits jumped 11,000 to a seasonally adjusted 428,000 for the week ended Sept. 10. They had originally estimated that the number would increase by just 1,000.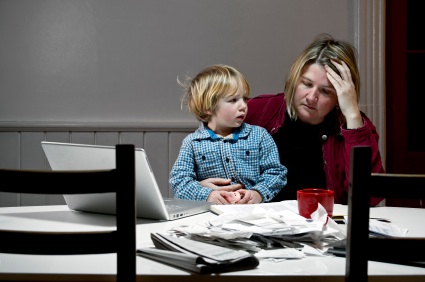 To compound this issue, the Federal Reserve Bank of New York's monthly gauge of regional manufacturing was also a disappointment. September is the fourth consecutive month in which numbers have declined, causing manufacturing in the tri-state area around New York City to drop to its lowest reading since November.
What's worse, that fall was also much larger than expected.
Somehow economists were disillusioned into imagining a reading that climbed from minus 7.7 in August to minus 4 in September. In actuality, not only did it not climb, it fell to minus 8.8.
Is the American Jobs Act Really the Solution?
Although the two indices may not be directly related, they definitely impact one another. Fewer jobs means less spending, which means less goods needed to be produced. Obama is looking to rectify the job market with his new bill that will cost $447 billion, to be funded by higher taxes on wealthy Americans and big corporations.
The NY Times argues that we've seen these types of reforms before and none of them passed, so why are we trying again?
Why not focus on improving the actual infrastructure in our own country? The link between manufacturing and jobs must be addressed before we can start spreading out new taxes to people just because they are rich. Rather, those changes would cause the public to lose faith in the government's competency.
Another effect of Obama's job plan would raise an additional $80 billion in taxes over 10 years by collecting from earnings made outside the U.S. and from municipal bonds. Instead of heavily taxing foreign earnings, let them come in free if they're entirely reinvested in the U.S.
We need to set aside "economic policy" and focus on the economy.
Other commonsense reforms include leveling out the tax playing field across the board instead of trying to appease the wealthiest all over again. Buffet himself called Congress out for catering to the rich. America is supposed to be a land of equal opportunity.
Enough dancing around the issue Obama, and get to the issue.
Ask a Question