Wells Fargo Ranks Highest for Overall Mobile Banking
A new ranking scorecard puts Wells Fargo at the top for overall quality of mobile banking products and services.
Wells Fargo (NYSE: WFC) took home the top prize in the "mobile banking" category versus the biggest banks in the United States.
In a new ranking system by Keynote Competitive Research, an industry analysis group, the 7 largest retail banks in the U.S. were pitted together to see which one would come out with the better mobile banking offers.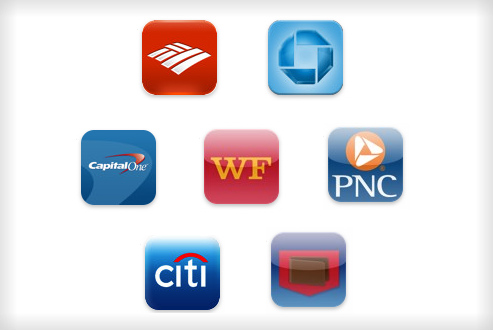 Each bank's scorecard was based on the following criteria: 1) functionality, 2) ease of use, 3) privacy & security, 4) quality, and 5) availability across text, mobile web and applications.
Wells Fargo edged out Bank of America, Capital One, Citigroup, JPMorgan Chase, PNC, and U.S. Bank for #1 spot.
Lack of Text Banking
Customers with smartphones may not agree with the findings as the latest innovations in financial technology revolve around payments and mobile imaging. While Wells Fargo offers native mobile banking applications, it lacks stand-out features on this particular front.
However, the scorecard criteria placed major emphasis on ability to perform core mobile banking tasks for any customer with any mobile device capable of utilizing SMS text messages to conduct banking transactions. The research found that the weakest spot in mobile banking among the industry was text banking, which Keynote believes to be the area that is most appropriate for improvements.
In a survey by comScore, the number of mobile subscribers who accessed financial accounts through text message had risen 35% from the end of 2009 to the end of 2010.
"The Scorecard shows that as banks pursue novel mobile functionality, many need to re-double their focus on refining the usability of their existing features," said Chris Musto, general manager of Keynote Competitive Research, in a press release.
An expanded Scorecard report for the top 15 U.S. bank is scheduled to be released in January 2012.
Ask a Question