Banks Lend a Helping Hand When Natural Disasters Hit
Banks around the country take note: The federal government is urging you to do your part to aid Americans that may have been affected by bad weather in the Gulf region.
The Office of the Comptroller of the Currency, a federal agency tasked with chartering and regulating national banks, issued a statement urging banks around the country to extend a helping hand to customers that may have been affected by Tropical Storm Lee. If you're a bank in the region then the OCC is urging that you take the following measures to ensure your customers' financial needs are met:
Temporarily waive late payment fees or early withdrawal of savings penalties for affected customers
Waive or reduce ATM fees
Reassess the credit needs of your the communities your bank offers services to, and extend sound loans to help those communities rebuild
Help meet the needs of borrowers that may be affected by natural disasters, such as modifying payment terms
Contact both state and federal agencies and other financial institutions in order to help moderate and control the effects of the disaster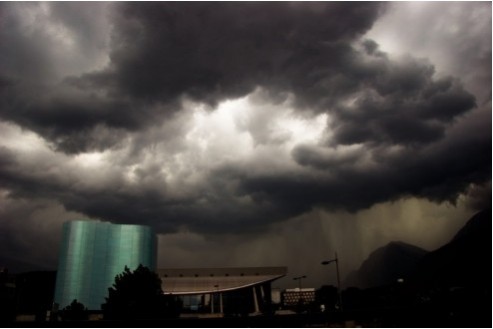 Banks Across the Country Extend a Helping Hand:
Bank across the nation have already done their part to help customers that have been affected by natural disasters such as Hurricane Irene, which overtook the eastern seaboard. M&T Bank (NYSE:MTB) recently announced plans to make a $50,000 contribution to the American Red Cross and extend financial assistance programs to help those affected by the natural disasters affecting the Gulf Coast through the end of October. The financial assistance programs will include payment deferrals to existing customers with discounted rates for customers in Pennsylvania, New York, Maryland, New Jersey, Delaware, Virginia, West Virginia and Washington D.C.
Business owners affected by the storm can also apply for credit lines with reduced rates, while the bank plans to offer discounted rates on home equity products and automobile loans.
Citizens Bank (NYSE:CIA) also recently announced its own plans to extend low-interest loans and no-interest loans credit cards in response to Hurricane Irene and for small businesses affected by Tropical Storm Irene. Those living in the state of Delaware, Pennsylvania, New Jersey and New York will be eligible to receive support like $10,000 unsecured emergency loans and credit cards with credit limits of up to $15,000 bearing no interest for six months. Citizens Bank is also extending disaster bridge loans who apply for federal disaster aid assistance from the U.S. Small Business Administration.
Has your bank provided any services as a result of the natural disasters that have hit the country recently? Let us know in the comments section.
Ask a Question