Wachovia Signs Come Down as the Stagecoach Rolls into Town
This week, Wachovia will fade out of existence, as Wells Fargo is rebranding Wachovia branches three years after purchasing the failing bank.
Wells Fargo bought Wachovia for $15 billion in stock, sidestepping the need for FDIC involvement in 2008, when Wachovia was teetering on the brink of failure. The North Carolina-based bank had exposed itself to a lot of risky debt by acquiring Golden West Financial, a savings and loan that sold a great deal of adjustable-rate mortgages. Wells Fargo, based in San Francisco, acquired the bank, thereby increasing their presence on the East Coast and in the South, where Wachovia's business had traditionally been focused.
The Stagecoach Rolls In
Now, Wachovia's trademark blue-and-green streams logo is coming down all over the East Coast, to be replaced by Wells Fargo's red and gold, and of course, the stagecoach. The Washington Post reports that Wells Fargo has even brought out the stagecoach, and took it for a ride down Pennsylvania Avenue to launch their rebranding efforts in the nation's capital.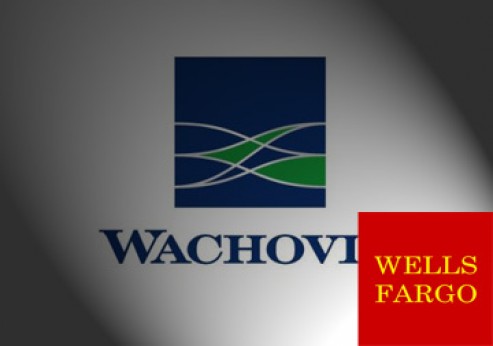 Wachovia customers will still be able to use their ATM cards, credit cards, and checks, though the Charleston Post and Courier reports that customers must update their online account information. Little else will change for Wachovia customers, and Wells Fargo is doing their best to convince customers that their service will only get better.
Wells Fargo Promises Better Service
According to our customer reviews, Wachovia customers can expect things to stay more or less the same, if they don't get worse. Wells Fargo has a lower rating than Wachovia in both customer service and the quality of their online experience. Wachovia's website still retains its old branding, though it notes that it is "A Wells Fargo Company."
Wachovia was founded in 1879 in Winston-Salem, NC. Wells Fargo's acquisition and subsequent rebranding represents the end of more than 130 years in the banking business for the company.
Ask a Question