American Express Looks to Gaming, Acquires Sometrics
American Express has been steadily expanding its payment platforms including making a concerted effort into the gaming industry. Now that they've acquired Sometrics, they hope to benefit by monetizing free online video games.
While many online games create revenue by posting advertisements, companies like Sometrics have helped the publishers convert their freeloading audience into paying customers. They can connect with gamers through Sometrics' GameCoins.com, which offers an in-game payment solution and optimization platform.
American Express' (NYSE: AXP) experience in alternative payment methods will possibly help publishers see even more profits.
Sometrics already offers a multitude of payment options including hundreds of brand engagement ads that reaches over 225 million users in more than 200 countries. They will integrate their payment solutions with AmEx's Serve, which integrates a variety of payment options into a single versatile account, and will streamline the incorporation of virtual currencies and loyalty programs.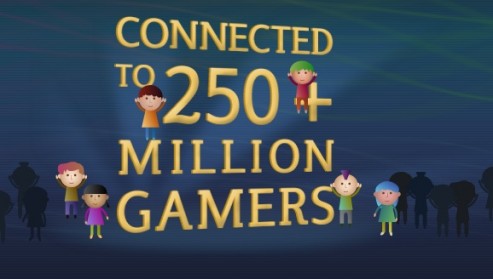 AmEx is a leading innovator and has been partnering up with social networking tools for quite some time. Therefore it's not surprising they should acquire Sometrics, which also pushes targeted offers based on users' location and social interactions.
The deal has a total value of $30 million.
AmEx has a lot of faith in Serve
This takeover is a big push by the credit card processor to expand the way they receive payments. Since they have such a loyal consumer base as well as a popular brand, they hope to capitalize on a company that has already processed 3.3 trillion units of virtual currency since 2007.
American Express reported that they plan on continuing current Sometrics operations as usual and will work with Sometrics to bring the ability to purchase virtual currencies to Serve. Over time, the payment platform will become integrated into AmEx's seamless product; they have formed a number of partnerships already, including with Sprint and Verizon.
Beefing up Serve digital payment and commerce platform is exactly what AmEx should be doing now especially since the Google Wallet has launched and more companies will be trying to monetize large online user bases throughout many different sites.
Ask a Question