Citi to Launch Newly Re-designed Website
Customers can expect to see a new look when they visit the Citibank website as a re-design is in store for the fall season.
White space filled with a few credit card offers saturated by blue text links has been the general imagery of Citi's homepage. Customers' eyes aren't likely to wander far from the the login sidebar on the left.
The current design can be seen below: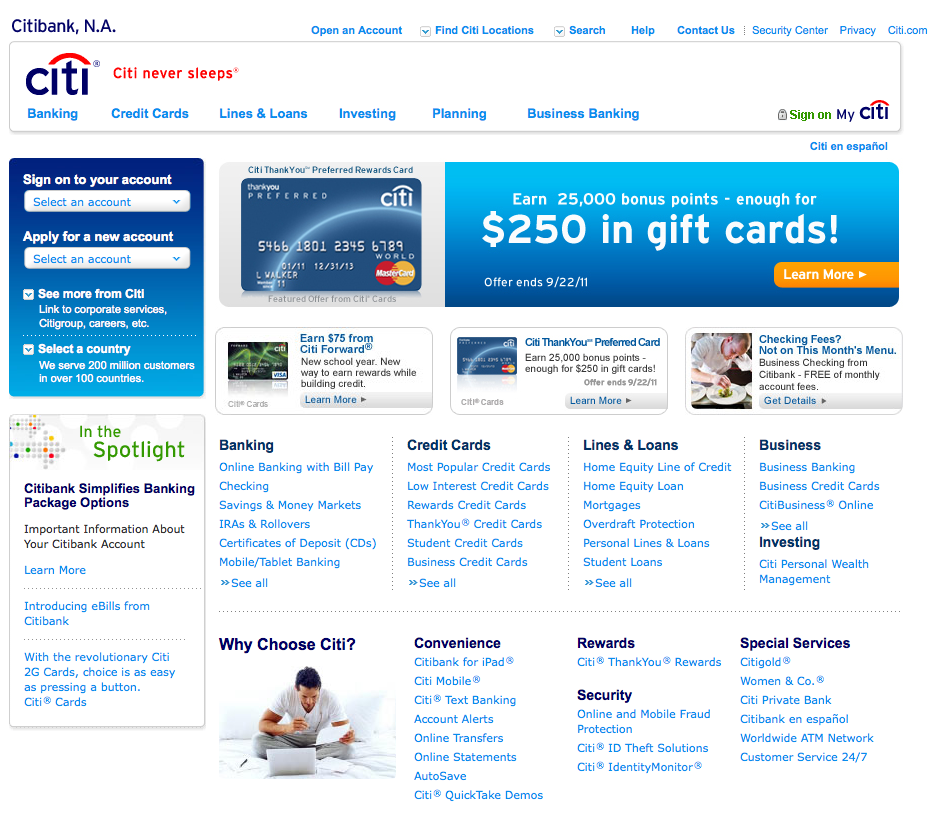 But, a new look is coming soon to enhance user experience.
With plans to launch during this fall, Citibank (NYSE: C) has re-designed the entire website with a modern look and an improved user interface: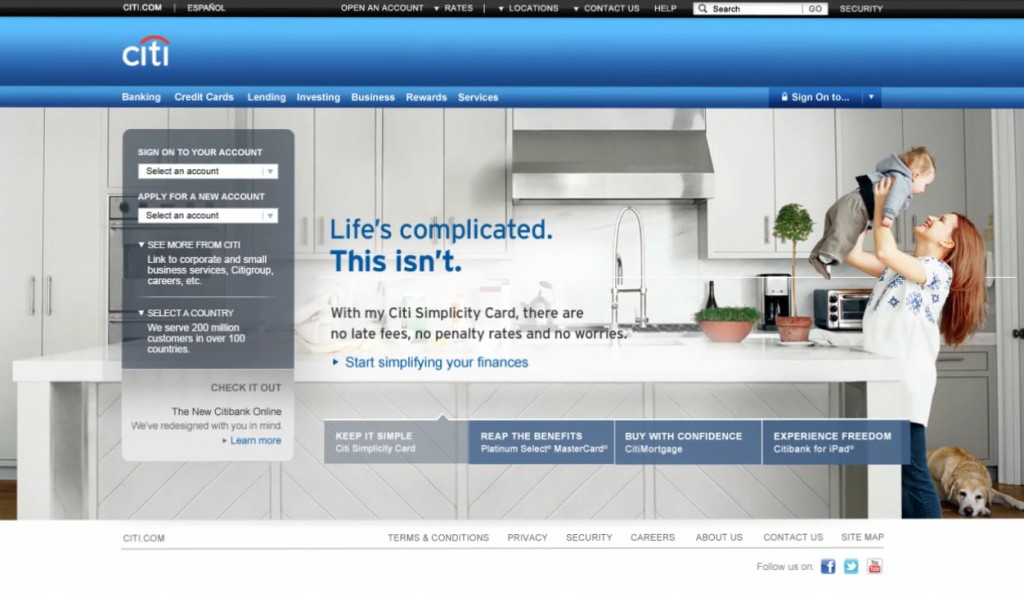 The new homepage will virtually eliminate all the blue text links from the old design.
The general layout will consist of a new header with two navigation bars, a single left sidebar for account login/account opening and news, and finally a large background image for a few featured products and services.
New Account Interface
The account user interface will also be getting an extensive makeover. Customers will immediately notice a cleaner, more organized overview of accounts.
A new Quick Task sidebar has been introduced to allow easy access to the most common customer banking tasks, which include paying bills, transferring funds, downloading recent statements, and view rewards balances.
One new feature addition – seen first through Citibank's iPad app – is the financial tools section, which incorporates personal financial management. Customers will be able to see what categories they've spent their money in. Furthermore, they can set a budget to keep expenses under control.
The financial tool allows linking to non-Citi accounts so that customers can view their financial activity across all bank accounts, not just the transaction posted on their Citi accounts.
Citibank promises a smooth transition with all account preferences being transferred and staying the same so customers won't have experience any accounts changes other than the new look.
Ask a Question