Obtaining Credit May Become Harder for You
Some analysts and business owners are concerned that the Consumer Financial Protection Bureau is going to make access to credit more difficult, slowing the wheels of commerce considerably in the process.Crain's New York Business reports that the newly minted Bureau is making small business owners in New York nervous that they, and their customers, will have limited access to credit, as the CFPB flexes its regulatory muscles.
CFPB Could Tighten Up Credit Availability
The CFPB was created by the passing of the Dodd-Frank Wall Street Reform and Consumer Protection Act, which President Obama signed into law about one year ago. it is tasked with cracking down on predatory lending practices, and fostering better transparency in commercial banking, credit cards, home loans, and the like.
The CFPB will make it more difficult for under-qualified applicants to get lines of credit. Similarly, banks will no longer be able to send customers credit cards they have not requested, which is bad news for the USPS.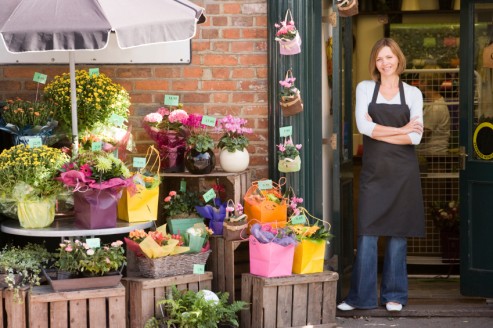 Small Business Owners Grow Nervous
Small business owners, from pizzeria owners to real estate agents, are concerned about what effects this may have on their ability to do business, according to the Crain's story.
The new regulations might slow down home sales, as banks will have to do more due diligence to make home loans to potential buyers. Small businesses might have a harder time accessing credit and loans as well, according to some. And of course, with customers having less access to credit cards, there will be fewer people spending money they might not have.
Minorities May Benefit From Changes
On the other hand, Crain's points out, by cracking down on discriminatory practices the CFPB could make it easier for female- or minority-owned businesses to access credit.
This assumes that banks discriminated against women and minorities by not lending to them, which is interesting. Most would say that banks did too much to sell their subprime mortgages, and that they specifically targeted minorities with them — not that they held back. Of course these were home loans, and not small business credit, but the point remains the same.
In any event, it seems that a lot of small business owners might be forgetting the havoc that cheap, widely-available credit wreaked on our economy just three years ago. It does go to show just how nervous we are about the state of our economy right now. Anything to keep the wheels turning, even if it means repeating yesterday's mistakes.
Ask a Question