Banks Pledge Billions To U.S. Small Businesses
Banks are upping their lending to small businesses this year, with plans to provide billions in funds to small businesses within the next three years.
Chase Bank (NYSE: JPM) announced its plans to extend $12 billion to small businesses across the United States, which its said puts it on track to provide 20 percent more to these businesses than it committed last year. The announcement came during a Tuesday meeting in Cleveland, Ohio that included Vice President Joe Biden, Small Business Administration official Karen Mills and several more of the nation's largest banks.
M&T Bank (NYSE:MTB) also pledged to provide capital to small businesses during the new year, announcing at the same meeting its intent increase its lending activity from last year by $50 million for the next three years.
KeyBank (NYSE:KEY) also pledged to lend $5 billion to small businesses over the next three years at the meeting. Citizens Financial Group, also involved in the meeting, indicated that it would boost its own small business lending over the next three years, though didn't specify in a statement how much planned to lend.
According to CFG's statement, the bank has more than doubled its lending to small businesses with revenues of $25 billion or less from this year over last.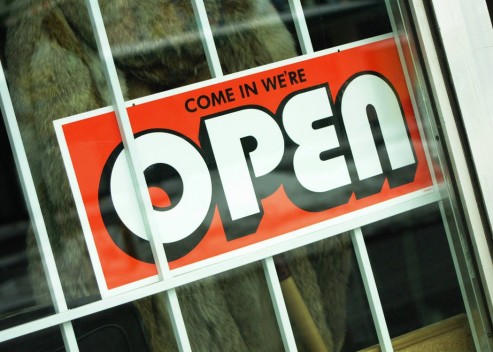 Small Businesses Gain Financing Across the Nation:
For those unfamiliar with the Small Business Administration, it's a government agency founded in 1953 to provide loans, loan guarantees, contracts, counseling sessions and other types of aid to small businesses across the country. This past December, the SBA approved more than $10.3 billion in loan guarantees to support the lending of more than $12 billion to small businesses across the country as part of the Small Business Jobs Act signed into law last year.
The Small Business Jobs Act was also responsible for establishing another fund emboldened with the task of providing small businesses the financing needed to grow: the U.S. Treasury Department's Small Business Lending Fund. That $30 billion fund was established to provide financing to community banks in the hopes that they'll, in turn, lend to small businesses and spur job creation. Community banks that receive funds from the SBLF fund are required to pay a 5 percent dividend back to the federal government, while that rate decreases the more community banks extend loans to small businesses.
Ask a Question