Bank of America Making Strategic Hires, Even as They Downsize
Despite other layoffs, Bank of America® has announced another round of hiring for Financial Solutions Advisors on the East Coast and small business bankers in Arizona and Nevada.
On the tail of the announcement that they will be hiring 40 FSAs in the Midatlantic, BofA has announced that they will be hiring 180 FSAs in New Jersey, and more than 50 in New England. It's a great month for high net worth East Coasters who bank with BofA, and are in need of wealth management services!
Financial Solutions Advisors are part of the Merrill Edge wing of BofA's business, which used to be Merrill Lynch's investment service. They are available to customers with more than $20,000 in investable assets.
Merrill's Old Corporate Campus Gets the Lion's Share
If 180 sounds a bit high for New Jersey, it's because 155 of them will be stationed at Merrill Edge's Hopewll, NJ Advisory Center. Merrill Lynch has a corporate campus in Hopewell, and the majority of the new hires will work from there. The 26 others will be stationed at bank branches throughout northern and central Jersey. Southern New Jersey was covered by the Midatlantic hiring that BofA did last month.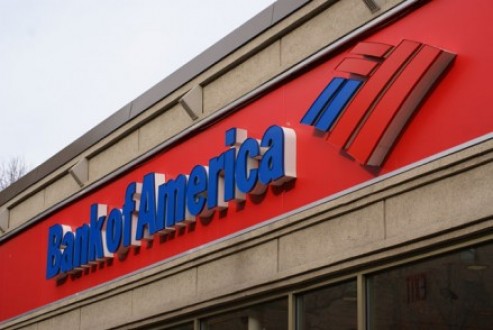 As for New England, Merrill Edge has nor corporate campus there, so all 50 FSAs will be stationed in branch locations, including Boston and Hartford.
Market Research Drives Hiring
Bank of America® is focusing on adding FSAs to their payroll to better serve their preferred customers — those with high net worth. Research conducted by Merrill Edge found that the "mass affluent" — those with investable assets between 50 and 250 thousand — are underserved when it comes to personal financial advisors. Furthermore, the mass affluent/preferred customers are among the fastest growing segments of BofA's business, and they are a bit nervous these days when it comes to investing money in the financial markets.
Also based on market research is the decision to hire 29 new small business bankers in the state of Arizona, and 18 in Nevada. In Arizona, 95% or businesses have fewer than 100 employees, according to the press release. In Nevada, that number is 97% — which is surprising, considering all the massive casinos in Las Vegas. The new small business bankers will be mobile, doing their consultations at their clients' place of business, and offering their expertise in small business finance.
Bank of America® has announced that by the end of the year, they will have hired 1,000 new Financial Solutions Advisors, and 1,000 new small business bankers.
Ask a Question