BBVA Compass Releases New Charge Card
BBVA Compass, in a partnership with Visa, has launched a new charge card, for customers who want the freedom and security of a credit card, but with better spending control.
The charge card requires that customers not carry a balance — instead paying it in full at the end of the billing period. This will make the card ideal for customers who are cautious about their finances, according to BBVA; they don't want to get caught paying a high APR by carrying a balance, but they want access to the rewards programs that credit card customers get.
A Charge Card with Rewards
The BBVA Compass (NYSE: BBVA) Visa Charge Card will be included in the no-fee CompassPoints rewards program, which offers credit customers one point for every dollar spent on qualifying purchases, and debit customers one point for every four dollars spent. Customers who use the charge card will be in the same program as credit customers: one point per dollar. CompassPoints are not the most generous rewards system: 2,000 points can be redeemed for $10 to Arby's, for instance, yielding a 0.5% return for all credit purchases, at Arby's. One would need to spend $8,000 to earn that reward with a BBVA debit card. Slightly better is the 4,000 points for a $25 account credit, but still remains well below one percent, for credit customers.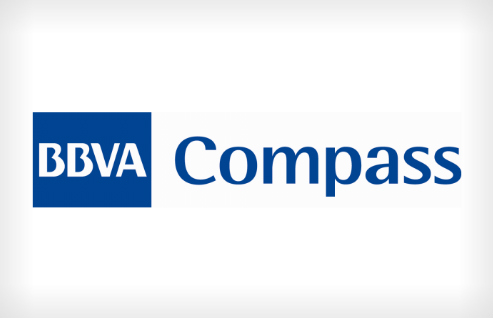 The one major downside to having the card — or upside, depending on how responsible you are with your finances — is that it brings with it a late fee should you not pay your monthly balance on time. There is no APR because you technically cannot carry a balance. "If the bill is not paid in full by the payment due date," they added via email, "a late fee is assessed and charging privileges may be revoked until full payment is received." As of yet, they have not disclosed the exact amount of the late fee.
Charge Card Supplants Debit Card Rewards
Due to the Durbin Amendment to the Dodd-Frank bill, many retailers cut back on their debit rewards programs. Instead of getting rid of rewards entirely, BBVA opted instead to transition their debit customers to their merchant rewards program on September 20, 2011, but that change has been pushed back for two weeks, according to a BBVA spokesperson. Until then, debit customers will continue to earn their rewards points as they had been. So, for BBVA customers who want to continue to earn their CompassPoints — and actually improve their rewards points fourfold, as they will now earn the credit card rate — and their merchant rewards, the charge card is here.
Is it a good deal? That all depends on how good you are at managing your finances. If you're forgetful or impulsive, you might find that late fees and interest look no different once they're added into your Total Balance Due at the bottom of your credit card statement.
Ask a Question