FinovateFall 2011: A Crowded Space For Merchant-Funded Rewards, PFM Tools
Having taken a peek at the future of financial and banking technological innovations, two areas are filling up extremely fast.
Competition often follows in the footsteps of innovation. Such is the case that was seen for two sectors in the financial industry at the latest Finovate conference this fall.
At FinovateFall 2011, a conference where companies engage in fast-paced demos of cutting-edge financial and banking innovations, merchant-funded rewards and personal financial management tools made regular appearances on stage.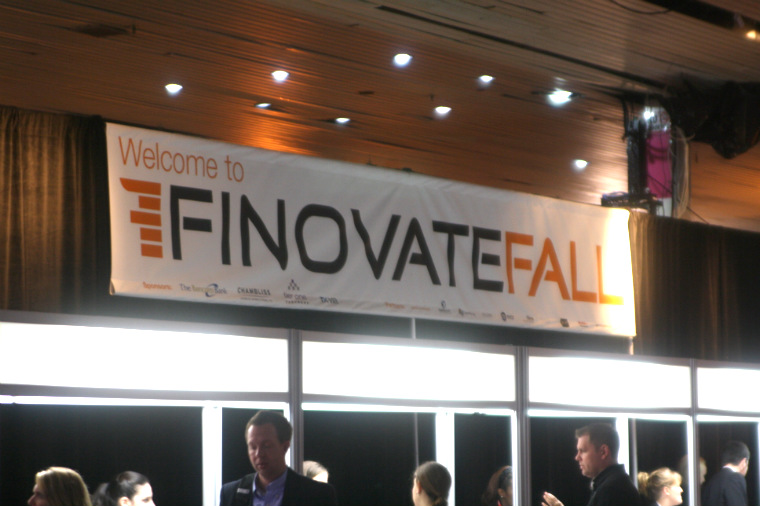 The vast number of entrants in these fields introduces a level of diversity that I was, admittedly, a little lost in the spectrum of options that are available.
In these early stages of innovation and subsequent competition, the amount of choices can be confusing but I feel that these two sectors will polish themselves to ultimately serve consumers' interests with efficiency.
Merchant-Funded Rewards
The Durbin Amendment was, without a doubt, the catalyst that contributed to the rise of merchant-funded rewards programs as financial institutions have to find a balance in revenue generation and customer perk offers.
ActivePath, Cartera Commerce, Offermatic, Truaxis (formerly BillShrink), and Swipely were among the Finovate presenters that are involved in merchant-funded rewards solutions. And, there are many more out there.
ActivePath, in collaboration with Cardlytics, showcased targeted rewards that were integrated into interactive bank emails. Cartera Commerce unveiled the local daily deal model to the bank rewards scene.
These companies want to step away from a model that bombards consumers with irrelevant offers, like Groupon has done, by using spending analytics to drive targeted deals. That's great but there is an easier way to win consumers' hearts.
From a consumer's perspective, I want the rewards experience to be smooth with no work on my part. Whether is it a daily coupon, local deal, or ongoing offer, I want the savings opportunity to be available at a moment's notice (or no notice at all).
To put it simpler, having to "load" the deal onto my card or account is a hassle.
Personal Financial Management Tools
Learning to take control of your finances is a lesson taught by America's financial troubles as of late. Start-ups recognize the attraction towards financial management as consumers strive to get a grip on their money.
The concept has drifted far from just managing financial accounts through Intuit's popular Quicken software.
Personal financial management (PFM) tools don't just aim offer an overview of finances anymore. They are transitioning towards setting goals, planning ahead, and taking action while also targeting specific groups of consumers.
Balance Financial, LearnVest, Personal Capital, Planwise, and Yodlee had the chance to set themselves apart from each other at FinovateFall.
Balance Financial caters towards professionals and offers easy communications with bookkeepers. Personal Capital want the be the PFM tool that is also your personal financial advisor. LearnVest's new PFM tool has a financial email program and its target audience is women from ages 20 to 60.
These industry participants are looking to garner new users by attracting certain demographics that allow the companies to deliver concentrated, unique services.
Having been a Mint.com user for a while now and witnessing the changes that it has made, I expect that the competition will eventually lead PFM tools to collectively offer very similar features down the line – even if they were as well-built by those who choose to maintain a niche offering.
Do you have any experience with merchant-funded rewards or PFM tools? What do you expect from merchant rewards programs? What features do you want in your PFM tool?
Ask a Question