Mobile Payments Processor Card.io Rolls Out Android App
Developers will now have a new way to monetize their digital services following mobile payments software developer Card.io's recent launch of its Android-compatible SDK app.
The San Francisco-based start up announced its launch of the new app this past Tuesday, indicating in a statement that the success of its iOS app had fueled its decision to create an Android version. Since launching its iOS app in June, the company says that more than 750 developers have signed up for its services, while more than 80 apps have integrated the company's development tools.
Card.io: Payments Without All The Hardware:
MyBankTracker.com had the opportunity to catch up with the company's CEO and founder Mike Mettler, who told us his company's plans to develop an Android app. At the time, the company had just been named one out of 16 finalist in the MobileBeat 2011 Startup competition.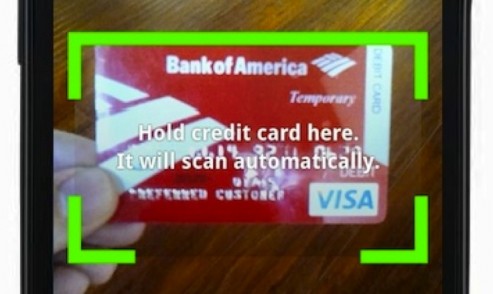 If you're unfamiliar with how the Card.io app works, its a device that allows merchants to accept payments by taking a picture of a customer's credit card using a mobile phone.
Once a picture has been taken of the credit card information, an image of the credit card is then sent to the company's servers and returned back to the app. The app was developed as an alternative to mobile payments solutions like Square, which requires vendors to attach hardware to their mobile devices in order to accept payments.
What also sets Card.io apart from its competition is that its geared toward developers rather than brick and mortar merchants. Specifically, the company's services are geared towards developers in realms that include e-commerce, retail and daily deal services. Some of its clients include Venmo, a site that allows friends to settle IOU's virtually, mobile tickets provider MogoTix and and task performance start-up TaskRabbit.
Mobile Payments To Take Flight:
Mobile payments is an area that's gained considerable traction in the past few years, with numerous service popping up both in the United States and across the world to provide merchants with the tools necessary accept payments on the go. And, payment processors have plenty of reason to up their mobile payments game: by the end of 2011, more than half of U.S. wireless subscribers are expected to own a smartphone according to market research firm Brand Anywhere and Luth.
Ask a Question