International Bancshares Corp. To Cut Branches To Reduce Costs
International Bancshares Corporation announced its plans to shed 55 of its small, in-store branches in a move that will help the company offset the losses it expects to incur complying with the Durbin Amendment, which will kick in this coming October.
IBC (NASDAQ:IBOC) of Laredo, Texas announced its plans early on Thursday morning, stressing that the closures were a result of the Durbin Amendment that will drastically cut how much banks that have assets of $10 billion or more can charge merchants that accept debit cards. Customers that use these branches—primarily located in grocery stores—will still be able to access their accounts using IBC's debit cards, mobile banking services, direct deposit and the bank's 375 IBC ATM network.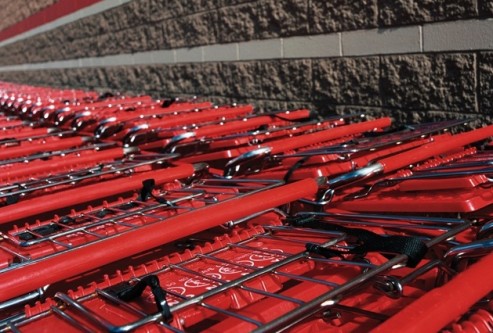 The branch closings are expected to result in the loss of roughly 500 permanent job positions over the course of the next 90 days. Banking employees will either be eliminated through attrition—voluntary resignation without being replaced—or absorbed by other branches of the bank. IBC plans to maintain an additional 219 bank branches, located in its primary points of business in both Oklahoma and Texas.
IBC CEO Speaks Out Against Durbin Amendment
The company's CEO Dennis Nixon chastised federal banking authorities for supporting regulations he argued would hurt consumers, and defended his bank's actions on the basis that it would allow it to continue offering free retail banking services.
"Our customers have always made it clear to us that free products and services are extremely important to them. To keep those free offerings in place, we will have to reduce expenses," said Nixon in the bank's statement.
IBC, which had total assets of $11.8 billion, is just one of a slew of banks that will have to comply with federal regulations that will reduce the amount of interchange fees the nation's largest banks can charge merchants that accept debit cards from 44 cents per transaction to 21 cents. In anticipation of the rule officially kicking in this October 1, banks across the country have responded by rolling bank retail banking services such as free checking and debit rewards programs.
The last time we spoke with someone from the bank they informed us that IBC had no plans to alter its free checking service, though it looks now as though banking branches have become the newest victim of federal regulations to be imposed on the banking industry. The move will definitely irk some of IBC's customers, but is likely a better alternative than ending its free checking account services—a move that would most likely impact more customers over the long haul.
Ask a Question