Small Debit Card Purchases Will Soon Disappear
Major card companies Visa and MasterCard will raise debit-card fees as a result of the new rules under the Durbin Amendment, which will force merchants to have to pay 23 cents for a charge as small as $2.
The gloves are off as the two card processors will be charging the maximum amount they can for cheaper purchases under the new rules, announced in June and set to take effect October 1. This means that merchants will move away from accepting debit cards for small purchases, similar to places that refuse to take AmEx.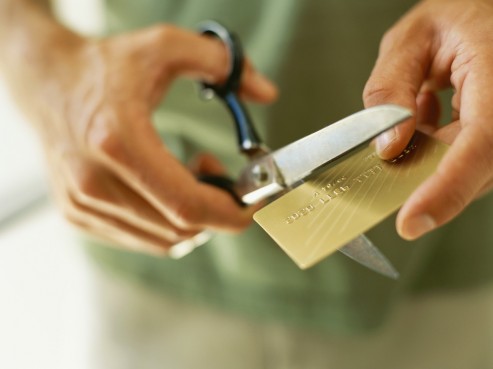 Details for merchants
Today, merchants pay 8 cents when you make a $2 purchase with your debit card, but both Visa (NYSE: V) and MasterCard (NYSE: MA) plan on tripling that fee.
While the Fed announced that it capped debit fees at 21 cents, it still lets issuers overcompensate with 5 more basis points of each transaction, equivalent to 2 cents. They also add an additional 1-cent adjustment for certain judicious lenders.
The high fee set by the card companies will be effected by the banks on to the merchants. Therefore, companies like Starbucks that essentially only sell small-ticket items will be more than agitated over these rules.
Three possible reasons as to why they are increasing these fees are to help banks make the most off of the new swipe fee limit, to jump-start the mobile wallet (which relies largely on credit cards for optimal usage) or affect a pending lawsuit over these fees.
Why raise fees now?
Either way, this is a really sneaky way to implement the fees — just a week and a half before they are set to take effect. This makes the giant card processors seem even less friendly to merchants, than if they had just bumped up the fees the day we heard about the new rules.
Be on the lookout for new signs from local merchants about whether or not you'll be allowed to use your debit card.
With debit rewards almost entirely extinct, pretty soon the card will only be useful at the ATM.
Have you seen any indications of these higher debit fees yet? Let us know in the comments section.
Ask a Question