New Fees, Lost Rewards: The Ever-Changing Banking Experience
As Durbin's effective date draws closer, let's take a look at how consumer banking has changed in 2011, so far, and how the experience will change going forward.
Starting this Saturday, October 1, the Durbin Amendment of the Dodd-Frank Financial Reform Act takes effect as banks grimace at a future that holds less profits from debit interchange fees.
Proposed in December 2010 and finalized in June 2011, the Federal Reserve was charged to impose caps to debit card swipe fees, which merchants pay to banks for every debit card transaction.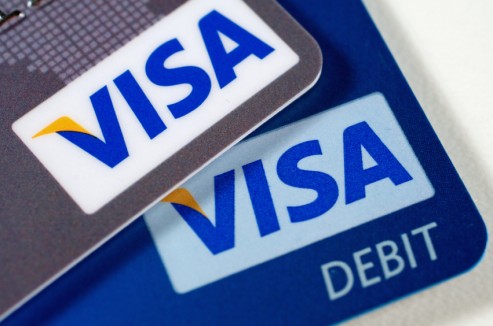 Under the new rules, banks will collect a maximum of 21 to 24 cents per debit card transaction, down approximately half from the 44-cent average in 2010.
While the limits were not set until the summer, banks have long prepared to cover the anticipated losses.
Big Banks Start Making Changes
In early 2011, consumers started seeing that their free checking accounts were being discontinued. Or, from another perspective, banks started charging for basic checking.
Customers who didn't want to pay those monthly account fees had to maneuver around fee waiver requirements such as managing direct deposit and maintaining higher account balances.
Not long after, debit card rewards programs went on the chopping block. Chase was among the first of the big banks to take announce the termination of its Ultimate Rewards program for debit cards.
SunTrust Bank and Wells Fargo soon followed suit, trailed by many other regional banks.
Congressional and industry opposition offered an attempt to stall the new rules but its proposed legislation was defeated in a Senate vote.
The most recent measure taken by banks to recoup revenue loss is the introduction of debit card usage fees. SunTrust, Regions Bank, and Wells Fargo have begun charging customers when they use a debit card for a point-of-sale purchase.
The Future of Banking
In 2011, consumers are driven towards signing up for direct deposit, carrying larger account balances, looking elsewhere to be rewarded for their spending, and recently, refraining from using their debit cards for purchases.
Those who didn't want to put up with such hassles have turned to community banks, online banks, and credit unions, which tend to still offer free checking.
Without debit card rewards, credit cards are still available for consumers who feel they should be getting something back whenever they spend.
However, the latest trend in banking is merchant-funded debit card rewards, which Chase and Ally Bank have already deployed. More banks could launch similar programs to replace their previous offerings.
While most banks have already announced the upcoming changes before October 1, history has shown that the financial industry will continue evolve in a perpetual tug of war with the government and its customers.
How has your banking habits changed as a result of the debit card swipe fees?
Ask a Question