Active Card Marketing May Hide in QR Codes
Card marketing may reach whole other level with Mitek's new Mobile Balance Transfer – from print media to smartphone.
Methods of learning of credit card offers haven't experience major change in recent years. Typical channels include online/print/TV advertisements, snail mail, and word of mouth.
Well, a new – and potentially very dangerous – way of signing up for credit cards will make it a more engaging and proactive process.
The new Mobile Balance Transfer app from Mitek Systems (NASDAQ: MITK) is introducing the newest way for banks and card issuers to lock in new card customers.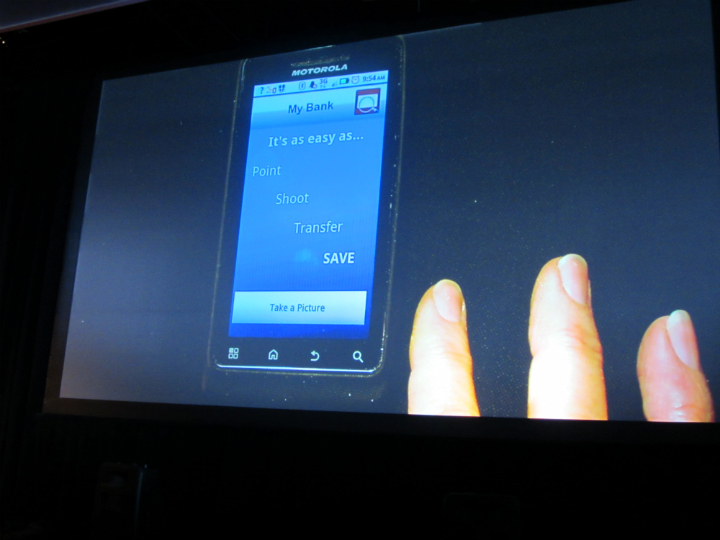 First demonstrated to the public at FinovateFall 2011, a financial and banking technology conference in New York City, the Mobile Balance Transfer app will let smartphone users take a photo of a payment slip from competing credit card and the bank/card issuer can offer a credit card offer with better terms.
The user can accept the terms and perform a balance transfer directly through the app.
Arriving in Mobile Banking Apps
Like Mitek's Mobile Check Deposit technology, which has already been integrated with mobile apps from Chase, USAA, and U.S. Bank, the Mobile Balance Transfer feature is very likely to hit financial mobile apps soon.
A representative from Capital One, a bank that has already partnered with Mitek for mobile check deposit, was listed as a co-presenter at the Finovate conference but did not show due to a conflicting engagement.
The supposed appearance hints at plans for Capital One to be among the first card issuers to deploy Mobile Balance Transfer into its mobile banking apps.
Capital One is the fifth largest credit card issuer, according to a February 2011 Nilson Report. Also, in August, Capital One entered an agreement to purchase the U.S. credit card business from HSBC, worth roughly $30 billion.
QR Code Engagement
The Mobile Balance Transfer technology can have extended applications in a large credit card industry. In addition to having the feature show up in financial apps, it could also be integrated into QR codes, said Diane Morgan, Director of Mobile Photo Bill Pay at Mitek Systems.
Imagine flipping through a magazine to find an enticing ad for a Citi credit card. You pull out your smartphone to read the accompanying QR code and you are invited to snap a photo of your credit card payment slip. Then, you are presented with a card offer with better terms.
With the on-the-spot ability to apply for the card, herein lies to introduction to the treacherous realm of credit card debt.
It's similar to consumers who walk into retailers and scan merchandise bar codes to find better deals online or elsewhere.
Mitek's Mobile Balance Transfer feature utilizes a more engaging level of consumer marketing, which is becoming increasingly effective in an era dominated by mobile presence and social media.
Would you use Mobile Balance Transfer for a better credit card deal?
Ask a Question