Web Round-Up: Will Operation Twist Work?
Earlier this week, the Federal Reserve announced that it was dusting off a 50-year-old monetary policy trick, Operation Twist, in an attempt to stimulate the economy by driving long-term interest rates even lower than they already are.
The policy was initially rolled out in 1961 (and nicknamed for the dance that Chubby Checker popularized) and it aims to drive down long-term interest rates by shifting central bank holdings of US Debt from short-term to long term. The Federal Reserve will sell $400 million worth of US debt that matures in the short term (less than three years, in this case) and use the capital to buy US debt with maturation dates more than six years away. This will take place between now and June, and should drive yields down on long-term US debt, specifically 10-year Treasuries, which set the market rate for borrowing and lending in the States.
Buying Long-Term US Debt Lowers Rates
By lowering the yield on 10-year Treasuries, and other long-term debt, the Fed hopes to make it cheaper for people to borrow money. In theory, with lower interest rates on borrowed money, more people will buy homes and more businesses will take out loans to finance expansions, and the economy will grow, and everyone will be happier.
The question on everyone's mind is: will it work? Let's take a trip around the web to see what the smartest thinkers out there have to say on the topic.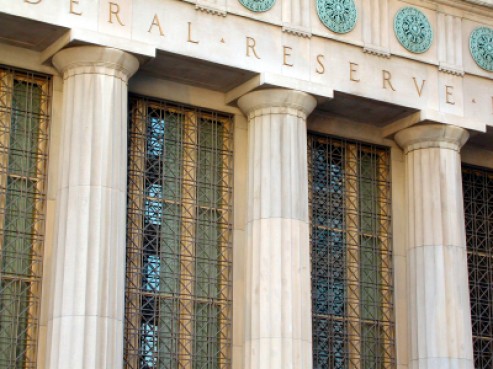 Reuters Breakingviews thinks the policy could actually be harmful to the economy. By flattening the yield curve — brining long-term rates down closer to short-term ones — they might make banks less likely to lend, even if borrowers might be attracted to the lower rates. Because banks typically lend money long-term, and borrow in the short-term, steeper yield curves — bigger gaps between the yields in long- and short-term debts — are better for their bottom line; that way they pay low rates on deposits and lend money at higher rates in the long run. "While the gains from monetary stimulus are small," writes Rueters, "the potential harm is significant."
Bloomberg News conducted a survey of 42 economists to find out their opinion on the matter. 61% of those surveyed doubted that the policy would lower the unemployment rate, and "among those [respondents], 15 percent predicted it would be 'somewhat harmful.'" The number of economists surveyed who said the program would be very effective: zero.
CNN Money points out that mortgage rates are already at record lows, and despite that, new mortgage demand is at a 15-year low. While low rates have helped some people refinance, they add, the people who really need help are those who are underwater on their mortgages — they can't get new loans. Lowering rates really only helps people who are already in good economic standing.
But Can Lower Rates Help These Days?
Every analysis seemed to say the same thing: that lowered rates, in this case, don't help those in need of help — be it homeowners, potential homebuyers, or banks.
Perhaps the biggest detractor from the Fed's move were the markets, which took a nose dive on Thursday, the Dow Jones losing almost 400 points by closing. While there are a lot of different factors that played into that sell-off, fears about Europe being the most prominent, the Fed's move did little to assuage investors' fears about the economy, which is one of a lack of aggregate demand. Lower rates can't do much when so many people are out of work.
Ask a Question