Hire Someone Else To Read The Boring Fine Print
Fine print will come to hate Transparency Labs, a company that will scan excessive lines of dull text so consumers can see what really matters.Notoriously tiny text makes up the fine print that fills pages and pages of financial account disclosures, which are consumers frequently see but rarely read.
Transparency Labs, an organization dedicated towards clarity in financial documents, launched and demonstrated a way to turn fine print into understandable terms at FinovateFall 2011, a financial and banking technology conference in New York City.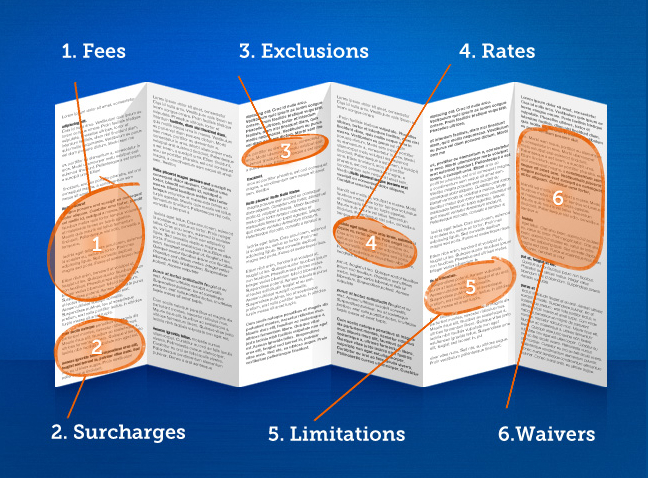 How Transparency Labs Works
The company has created the National Fine Print Repository, a proprietary database archive that stores thousands of consumer legal, regulatory and financial fine print documents from the country's biggest corporations and financial institutions.
During the conference, Transparency Labs showed how a consumer can select a financial product and an easy-to-read set of essential terms is displayed, pulled from the fine print from that product.
"The mission is very straightforward: to decode, demystify, and deconstruct all of the fine print – to make it transparent, clear, and simple to all consumers," David Hirsch, CEO and founder of Transparency Labs, during the presentation.
Hirsch says that the lab is determined to end the $250 billion a year "fine print economy."
The Future of Fine Print Transparency
Currently, the fine print transparency solution is not yet available in any official capacity – consumers cannot yet access the National Fine Print Repository.
How the company will deploy this consumer-friendly solution is still very much up for discussion, Benjamin Texter, vice president at Transparency Labs, told MyBankTracker.com during Finovate.
Fine print documents for mortgages, insurance policies, retirement plans, airline tickets, and mobile phone plans will also have a place in the database archive.
Anyone who has been paying attention to the federal regulatory environment would notice the appeal that Transparency Labs' solution may have to the Consumer Financial Protection Bureau (CFPB).
Even before wielding authoritative power in July, the CFPB launched the "Know Before You Owe" initiative will result in a condensed, clearer mortgage disclosure form that the mortgage industry provide to consumers.
Needless to say, there is alignment of goals here.
Texter says that Transparency Labs has been talking with the CFPB but he notes that the company operates with a commercial perspective, unlike the federal consumer agency, which may impact collaboration, if any.
Ask a Question