Citi Ramps Up Credit Card Offers
Citi is stepping up its game by bombarding Americans consumers with mail offers and TV ads for enticing credit card deals.
Many consumers throughout the country have become an audience to Citi (NYSE: C) latest marketing push for two of its relatively new credit cards – the Citi ThankYou® Preferred Card and the Citi Simplicity® Card.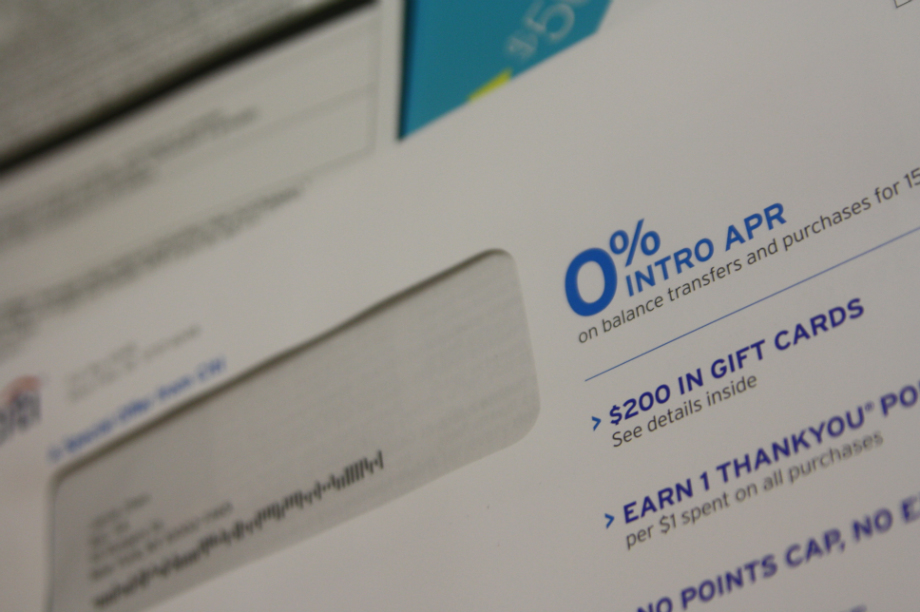 On the airwaves, for the Citi ThankYou® Preferred Card, you may have saw a man who used his ThankYou points to buy a weather balloon, which is hooked up to a camera to record some intriguing footage of space.
Or, maybe there was a woman who worked on a constantly delayed movie set away from hom but wasn't worried about the bills because of the lenient terms on her Citi Simplicity® Card.
If it wasn't on the tube, then it was most likely in the mailbox where consumers saw multiple Citi card offers.
Of the mailed promotions, Citi ThankYou® Preferred Card letters came with offers to get $300 in gift cards after spending a certain amount after account opening. Invitations for the Simplicity Card came with introductory long-term low APR and balance transfer terms.
According to the Wall Street Journal, Synovate's Mail Monitor unit estimates that Citi sent out 346 million credit card offers in the third quarter – more than one for every man, woman, and child in the U.S.
Citi stands behind American Express, Bank of America, and JPMorgan Chase as the fourth largest credit card issuer by volume, according to a February 2011 Nilson Report.
Attractive Offers
Both the Citi ThankYou® Preferred and Simplicity cards are somewhat new additions to Citi's credit card portfolio.
The Citi ThankYou® Preferred card is a no-annual-fee rewards credit card that touts Citi's ThankYou Rewards program, where customers can spend points on non-traditional goods and services. The Simplicity card doesn't carry an annual fee, late fees or penalty rates to make it less of worry for cardholders in a crunch.
Currently, the Citi ThankYou® Preferred card is offering up to 50,000 bonus points after sign up – good for $500 in gift cards. The Citi Simplicity®card is offering 0% APR for 15 months on purchases.
Ask a Question