Capital One Promises to Add 500 Jobs in Delaware
Capital One Bank has been under much scrutiny concerning their acquisition of ING Direct, so they pulled out the wild card and said they will create jobs.
Presidential campaign polls — and practically anyone on the street — tell us that our primary concern is American joblessness and our slumping economy. With the unemployment rate staying above nine percent, Capital One (NYSE: COF) appealed to everyone's sense of civic duty by telling them they must allow this merger to go through for the sake of creating 500 new jobs in Delaware.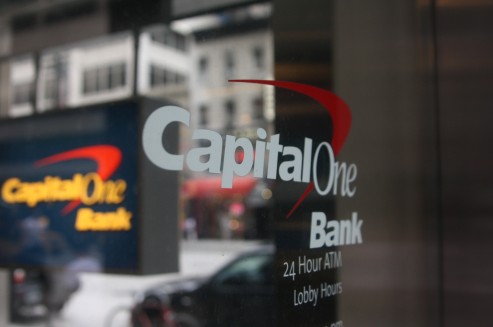 With the promise of job creation, you can get anyone to listen, including the Federal Reserve.
Hiring While Most Are Firing
Banks and Wall Street in general are increasingly removing dead weight and eliminating extraneous jobs by the thousands. Capital One nevertheless announced plans to hire 3,600 new employees this year. Furthermore, by 2013 the bank promised 500 new jobs in Delaware, home base of ING Direct USA.
According to Gov. Jack Markell, this ambitious hiring will be aided by a $5.6 million job creation incentive from the Delaware Strategic Fund. The state will also offer a three percent rebate — up to $1.5 million — of the capital expenditures on the new 100,000 square feet of office space.
The facility will focus heavily on creating new managerial positions, including information technology, human resources and banking, according to Tatiana Stead, Capital One spokeswoman.
The funding can only be issued after receiving approval by the state Council on Development Finance, and federal regulators and politicians are nervous to give the go-ahead to create the fifth largest bank in the country.
However, Delawareans are not.
Dispute Among States
Native Delaware politicians and bankers support the merger as the new jobs will hopefully impugn concerns that they will disappear along with ING Direct, even as Californians express agitation of how this may exacerbate the housing crisis.
Furthermore, opponents cast aspersions on Capital One's pledge to hire by dismissing it as an empty promise to get regulators off their back. Regardless, the state will be subsidizing Capital One's hiring spree, so they're not really being all that magnanimous.
Ask a Question