Isis Nabs Mobile Device Makers for NFC Tech
The joint venture by mobile network operators takes another leap forward with participation by mobile device makers.
Good news keeps coming for Isis, the collaborative project by AT&T, T-Mobile, and Verizon Wireless to expand mobile commerce through near field communications (NFC) technology.
On Tuesday, Isis announced an agreement between Isis and major handset manufacturers that will implement Isis NFC and technology standards in future mobile devices.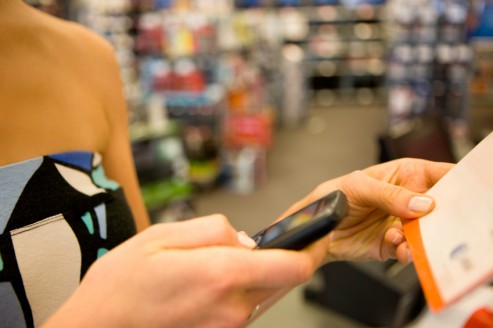 More For the Cause
The companies that signed up with Isis include HTC, LG, Motorola Mobility, RIM, Samsung Mobile and Sony Ericsson.
DeviceFidelity, which currently produces NFC-enabled microSD cards and iPhone cases, will also join that group by offering NFC functionality to mobile devices without the technology.
With NFC technology, mobile devices can perform contactless transactions without having to pull out a credit or debit card. It has been the main driver in the creation of the "digital wallet" as consumers rely more and more on their mobile phones.
"Working together wit the device makers and our founding mobile carriers, Isis can provide the consumer choice and scale necessary for widespread adoption of mobile commerce," said Scott Mully, chief technology officer of Isis.
The Race Continues
The mentioned mobile device manufacturers cover two of the most popular smartphone mobile platforms – Android and BlackBerry. Although Apple isn't on the list, industry analysts speculate that the next generation iPhone, which many believe will be launched in October, will have NFC capabilities.
According to a comScore report, Google's Android, Apple's iOS, and RIM's BlackBerry platforms account for a combined 90.5% of the total U.S. smartphone subscribers in July 2011.
In July, Isis announced that it has partnered with all the major payment processing networks – Visa, MasterCard, Discover, and American Express. The plan is to begin piloting programs in Salt Lake City, Utah and Austin, Texas starting early 2012.
Google Wallet, a competing venture by Google, Sprint Nextel, Citi, and MasterCard, launched last week.
Ask a Question