Bloomberg Poll: Jobs Bill Might Grow Economy Next Year
Bloomberg News conducted a poll of 34 economists to find out what they think of President Obama's new $447 billion jobs plan. On average, they think the plan will help, but not as much at Obama and Secreary Geithner think.
Secretary of the Treasury Timothy Geithner estimates that the bill will increase GDP by 1.5%, and significantly lower the unemployment rate. Economists, on the whole, aren't quite so confident, according to a poll conducted by Bloomberg News.
Economists Predict Smaller Growth than Geithner
According to the survey results, economists predict a median 0.6% growth in GDP next year, and 0.2% growth in 2013, should the bill pass. Median job creation predictions for the bill clock in at 275,000 next year, and 13,000 in 2013.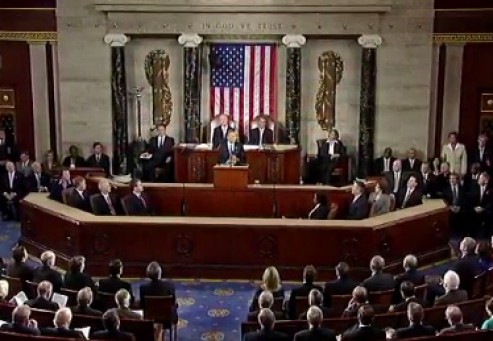 The plan, more than Obama's first stimulus effort, focuses on tax cuts instead of stimulus spending. The proposed law would slash payroll taxes in half on the first $5 million in wages, in an attempt to focus on small business job creation, and cut way back on payroll taxes for new hiring. It would also cut back on payroll taxes that employees pay, and extend unemployment benefits. The stimulus would come from investments in infrastructure projects, and investment in municipal institutions like public schools, police departments, and fire departments.
Unemployment Benefits Expiration Will Be Bad for Economy
The economists surveyed by Bloomberg are much more conservative in their estimates than Secretary Geithner, but the overall consensus seems to be that the bill would prevent the economy from shrinking in the coming years. A JP Morgan Chase & Co. economist estimates that the expiration of unemployment benefits would shrink the GDP by 1.7 percent in next year alone. The bill would offset that dip, according to JP Morgan.
Other smart money types are more optimistic about the bill. Goldman Sachs Bank USA' economist predicted a 1.5% growth in GDP as a result of the bill. Moody's predicted 2% growth in GDP, 1 million jobs created in 2012, and a 1% drop in the unemployment rate.
Ask a Question