U.S. Consumers Continue To Have Concerns About Mobile Payments
When do you make mobile payments? And, how safe do you feel when doing so? One organization's study delved into these very questions to discover the answers.
In a poll conducted by research firm, Ponemon Institute, the company found that of the more than 700 respondents interviewed that categorized themselves as active users of the internet, 74 percent had concerns about their online safety when engaged in mobile payments. The poll also showed that 72 percent of those polled worry about becoming a victim of online fraud.
For the purposes of the poll, being an active internet user was defined as spending at least 24 hours per week engaged on the internet.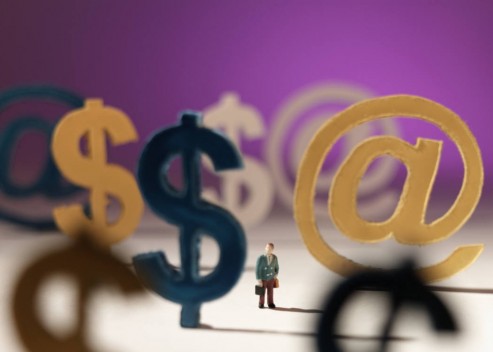 It's no shock that those engaged in mobile payments have concerns, since close to half of those polled (45 percent) indicated that they'd been the victims of online fraud in the past. The survey also found that active internet users make mobile payments to accomplish four major types of tasks: mobile banking, e-commerce, shopping on social networks and to make government payments. Here's the spread about how they felt making payments in these four categories:
Payments Survey Results By Category
Mobile Banking:
Of those polled, 29 percent said they used their phones to engage in mobile banking, while 67 percent of those polled believe they are either completely or partially protected when engaged in mobile banking. Of those that use their phones to manage their personal finances on the internet, just over half of them (51 percent) do so for the convenience offered, while a quarter of those who engage in online banking do so because of the increased security they believe it offers.
E-Commerce:
For those that find shopping at malls and brick and mortar retailers to be an inconvenience, shopping online offers consumers a great alternative to drudging through lines and crowds, especially during the holidays. Of those polled in Ponemon's study, 67 percent said that their online purchases on Cyber Monday—the Monday immediately following Black Friday—and during the rest of the holiday season for 2011 would either surpass or stay on the same level as those they make in stores. Popular devices to make these type of purchases included both laptops (49 percent) and smartphones (37 percent).
While shopping online continues to gain traction amongst the technologically-savvy, consumers still understand the risks involved. More than half of those polled believe fraud is a risk when making online payments–regardless of what device they use–and are taking precautions such as shopping at website they know and trust, and only using mobile devices that are dependable.
Social Networks:
Unlike the last two options, shopping on social networks still lags behind in popularity, with just 32 percent of those polled saying they've bought products from a company based on their Facebook page. The percentage drops to 20 percent when consumers were asked if they'd ever made a direct payment from a company directly on Facebook.
Why does shopping via social networks lag behind other forms of payment? Consumers don't believe Facebook has their best interests in mind–53 percent of those polled believe Facebook's storefront app is genuinely committed to protecting their interests. In the end, if given the the choice between making a payment directly through Facebook's storefront app or on Google's competing service, just over half (51 percent) believe that latter is the safer bet.
Government Payments:
Despite services like Pay.gov, most consumers simply prefer to mail a check when making payments to the government, with just 11 percent of those polled saying they had made a mobile payment to the government. Government agencies definitely have their work cut out for them, given that more than a third of engaged internet users (34 percent to be exact) don't trust the government to protect them from fraud and abuse when they make online or mobile payments.
In the end, the way consumers feel about their security when making online payments has a lot to do with how actively engaged they are on the internet. The more one makes payments online then the safer they feel doing so, but this doesn't mean retailers and other are off the hook–funneling more money on security spending is the best way boost the confidence of consumers.
Ask a Question