The Economic Cycle Research Institute released a report today warning that the United States is about to be entering another recession, if it hasn't already. The recession, they say, is unavoidable.
The report was issued late last week to ECRI clients, and only made public today. The report was based on the ECRI's tracking of "dozens of specialized leading indexes," all of which suggest that economic growth is slowing in the US, and that a recessionary period is imminent. There are no policy fixes for this one, according to the ECRI. It's too late for that.
The ECRI also points out, in the short version of the report, that they do not cry wolf when it comes to predicting recessions. Using their methods they have correctly predicted three recessions "without any false alarms in between." They cite the fact that they did not get caught up in the "double-dip hysteria" of 2010 as evidence to demonstrate how confident they are in their current outlook.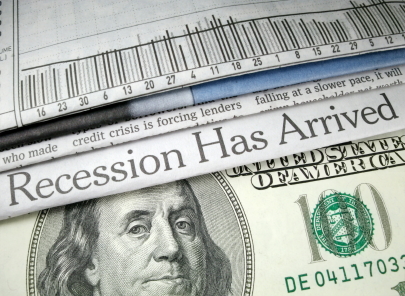 In case anyone is skeptical that another recession could follow the one that started in 2008 so quickly, ECRI clarifies: "From 1799 to 1929, nearly 90% of U.S. expansions lasted three years or less, as did two of the three expansions between 1970 and 1981. In other words, such short expansions are unusual only with respect to recent decades."
Meanwhile, CNN Money reports that the chances of a recession in the next six months at one-in-three, based on a survey of economists they conducted this week. And furthermore, the most pessimistic economists still gave the economy one-in-two chance of recovery. But conventional wisdom doesn't always guide the economy.
The ECRI is pretty accurate when it comes to these considerations, and were ahead of conventional wisdom on both the 2001 and 2008 recessions. Let's hope they've screwed this up, somehow. Otherwise, brace yourself. ECRI ends its report with a dark note: "[If] you think this is a bad economy, you haven't seen anything yet."
Ask a Question