Community Banks Get Final Round of Funds From U.S. Treasury
Banks across the nation received an additional $1.6 billion in funds from the U.S. Treasury Department through the Small Business Lending Fund initiative — raising the total amount of funds secured by the banks to $4 billion in its final round of funding since the initiative's inception.
The Small Business Lending Fund announced that it had extended funds to an additional 141 banks across the nation in its seventh and final bout of funding. The funds primary objective is to provide loans to financial institutions with assets of $10 billion or less to encourage lending to small businesses and, with that, job creation.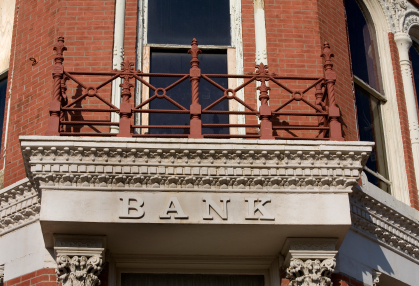 When it's all said and done, banks that received the most funds through the SBLF initiative include Western Alliance Bancorporation ($141 million), PlainsCapital Corporation ($114.1 million) First Merchants Corporation ($90.8 million) and W.T.B Financial Corporation ($89.1 million). On the lower end of the scale was La Fuerza Unida Community Development Corporation ($42,000), Appalachian Community Enterprises Inc. ($188,000) and CB Bancshares Corp. ($190,000).
How Does The Program Work?
Banks that receive funds through the SBLF are required to pay the federal government a dividend of 5 percent, though if a bank increases its funding to small businesses by 10 percent or more in the first year of receiving funds then that rate can fall to as low as 1 percent. If a bank that receives SBLF funds doesn't increase its small business lending in the first two years then the rate can climb to as high as 7 percent. The rate can further climb to 9 percent if a bank fails to repay SBLF funds within 4.5 years.
Although the SBLF was established back in last year through the Small Business Jobs Act, it only began extending funds to community banks this past June. The fund officially expired on Sept. 27 with about $26 billion in unused funds still remain untapped and will be returned to the Treasury Department coffers. You can view a map of the participating financial institutions by state on the U.S. Treasury's website.
Ask a Question