Bank of America Android App Gets P2P Payments
Person-to-person payments makes its first appearance in one of Bank of America®'s mobile banking apps.
The latest update to Bank of America® mobile banking application for the Android platform allows customers to send money to other people with just an email address or mobile number.
Recipients will receive an email or text message with instructions to provide their personal and bank information in order to collect the funds.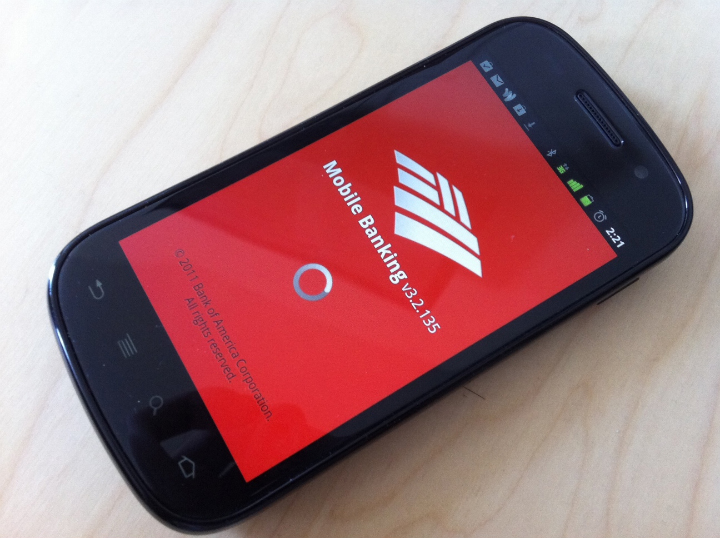 It functions exactly the same as the person-to-person payments service available to Bank of America® through their online accounts.
P2P payments are becoming a standard service for banks as consumers look for easy ways to send other people money. Especially with the proliferation of mobile devices, it makes even more sense to offer such a feature.
Android users have immediately expressed discontent with Bank of America®'s new feature as it requests permission to access the user's contact list – to make it easier to find recipients. Many users believed it to be invading the user's privacy and the privacy of their contacts.
One review states: "Why does this need to be able to read my contact list? Absolutely no reason for this permission. Will not update."
In the description of the app, Bank of America® notes: " Only the specific recipients' contact information is access for the purpose of the transfer (the entire address book is not accessed)."
P2P Takes Focus
The P2P payments feature is not yet available on the iPhone or BlackBerry platforms.
In May, Bank of America® joined Wells Fargo and JPMorgan Chase in announcing a joint venture called clearXchange, a more convenient way of personal fund transfers between customers at partnering banks. It eliminates the hassle for recipients to enter their bank account numbers and routing information.
Currently, clearXchange is being piloted in Arizona.
A Bank of America® spokesperson did not reply to a request for comment.
Ask a Question