Chase Blueprint Survey: Babies Are Expensive
A new study by Chase Blueprint and Parents find that parents these days are stunned by just how expensive it can be, but that they're still smart about how to manage their expenses.
The survey, which was conducted online, questioned 1,025 members of the Parents and American Baby consumer panels. It found that 62% of mothers expected child rearing to be less expensive than it is in actuality. The study found that mothers have developed a range of ways to deal with these unexpected expenses, most popular among them was couponing, which 87% of those surveyed claimed to do. Whether these were traditional Sunday circulars couponing or 21st century web-based discounts, like Groupon and Living Social, they didn't say.
How Do New Mothers Organize their Finances?
Chase was curious to find out how mothers — who are "the CEOs of their families" — organize their finances on a month-to-month basis, likely to demonstrate what a useful tool Blueprint can be for this particular demographic.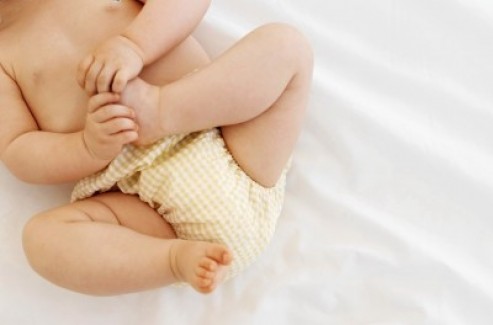 Three-quarters of respondents said that they make monthly budgets, at least on occasion, though only 52% actually stay within the parameters they set for themselves. Mothers frequently splurge on their children, mostly in the first two years after their birth. Nursery and baby gear are big ticket expenses — on average parents spend $1,400 on these items.
61% of parents made "drastic cuts to their personal spending" according to the survey.
Another Study Shows Just How Expensive Babies Are
That shouldn't surprising considering just how outrageously expensive it is for childcare here in the States. In New York, it costs an average of $13,630 for day care for an infant — that's an average of $1130 a month! — according to a study by NACCRRA, the National Association of Child Care Resource & Referral Agencies. According to the same study, day care costs 15.7% of a married-couple families and 52.5% of a single mother's income. And that doesn't include food, formula, diapers, or health insurance.
Given the stagnant economy, it's not surprising that Chase thinks Blueprint could be a useful tool for young families expecting a little bundle of joy, and all the insane expenses that come with them. Blueprint, which we covered when it came out two years ago, is a set of tools that Chase offers with most of their credit cards that allow for customers to better plan out how they borrow and spend money.
Ask a Question