Bank of Internet Website Gets a New Look
A white background and simple black text for Bank of Internet USA's website is traded in for an updated, uplifting design.
A new logo and sky-like feel of Bank of Internet USA's website welcomes customers and visitors as of this Monday, when its new design was launched.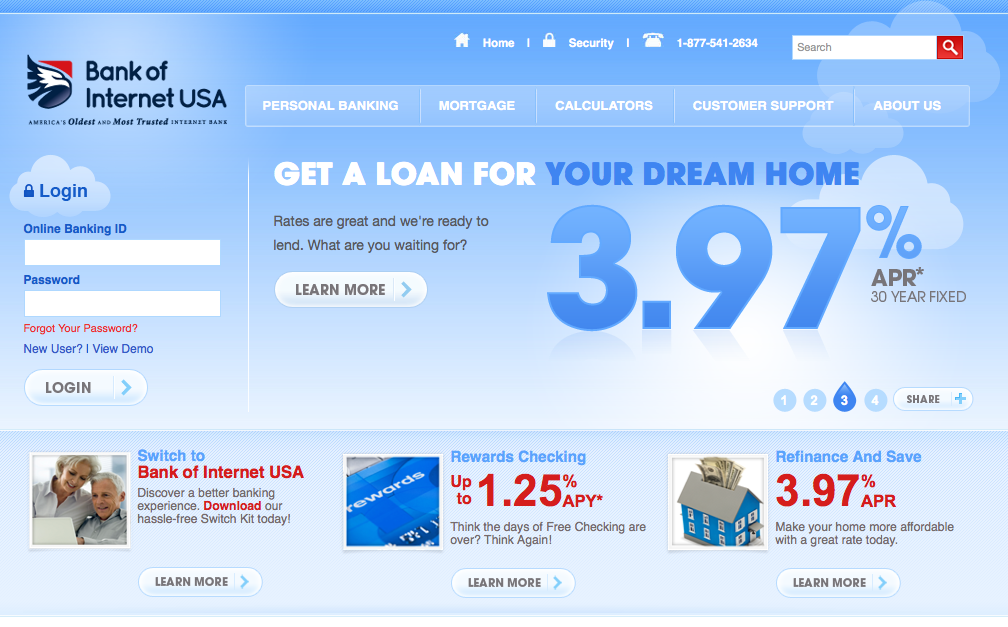 The oldest online bank now touts a badge-like logo that incorporates the head of an eagle and the colors on the U.S. flag. The previous red and turquoise logo (see below) was the straightforward "bank of internet" name surrounded by two curved arches.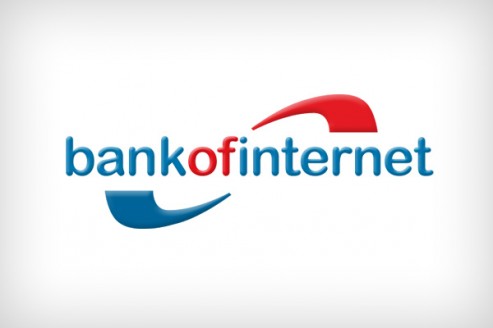 Sky blue colors the background of the new homepage and various other website aspects that elicits the feeling of banking in the clouds (which do appear in the background design).
The layout copies that of a sister bank to Bank of Internet USA, UFB Direct, which offers a competitive high-yield savings account and a rewards checking account revolving around airline miles. UFB Direct was acquired by Bank of Internet at the end of 2010.
The most attractive products currently available through Bank of Internet USA include its competitive CDs and its free rewards checking account that can earn up to 1.25% APY – which beats most savings accounts and 1-year CD rates.
Mixing Things Up
Bank of Internet USA is not the only bank to recognize the significance of Web 2.0 design in consumer online banking.
Citibank and SunTrust Bank are two major banks that have also undergone a website design overhaul recently. Both banks ditched homepages that had an overly cluttered amount of text.
The site redesign comes along a small corporate shakeup where BofI Holding, Inc. (NASDAQ: BOFI), the parent company of Bank of Internet USA, will change the name of the savings bank to BofI Federal Bank. The new entity houses four brands: Bank of Internet USA, UFB Direct, Apartment Bank, and BofI Advisor.
Ask a Question