Auto Sales Are Up, Car Sales Are Down…What?
September sales numbers show that customers still need cars to get around, but they do not hold all car manufacturers equal. While Chrysler, G.M. and Ford sales increased, Toyota and Honda failed to receive comparable interest.
Overall auto sales grew 9.9 percent in September even as unemployment remains high. However, discrepancies between how these automakers produce cars and the focus of each company caused consumers to choose certain vehicles over others. For example, Ford reported that strong truck and utility sales enabled a nine percent rise in September, despite declining car sales.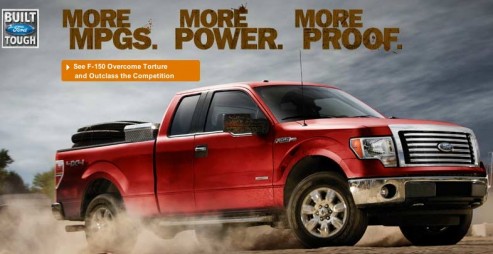 Toyota and Honda Take Hits
Japanese brands, Toyota and Honda, have reported declined sales in the U.S. caused partly by supply disruptions caused by the March earthquake in the country. However, the companies' factories were running in full capacity for September for the first time since the natural disaster.
This may make a larger statement on what the consumer wanted this past month and may continue to express interest in during the coming months.
Some automakers including Chrysler have also restructured their pay scale with a second tier of workers. This may have helped them produce more vehicles in a time when consumers were looking to buy new cars.
Cars or Trucks?
The two foreign automakers are famous for their compact cars that get high gas mileage. That cannot compete with Ford's aforementioned trucks and utility vehicles, or Chrysler's and G.M.'s full-size pickups, which rose 46 percent and 33 percent, respectively. (On that note, Ford sold 18 percent more trucks but 8.7 percent fewer cars.)
While customers have been generally favoring passenger cars recently, sales for bigger vehicles surged a total of 16.1 percent in September compared to their littler counterparts, which were only up 3.4 percent year over year.
Toyota contributed to that slump with a year over year decrease of 18 percent to 121,451 vehicles in September; Honda's woes included an eight percent drop to 89,532 vehicles.
Some attribute higher truck sales to falling gas prices, but hopefully consumers realize that the lifetime of their new vehicle may outlast the current price at the pump. And based on its history, don't be surprised if fuel costs suddenly rise again.
Perhaps Toyota and Honda customers are satisfied with their current vehicles and are not purchasing new ones, while other car owners are reluctant to switch over to a new company.
Either way, big vehicles have always appealed to American consumers and if the companies in Detroit can keep the cost down of owning one, we may see that Toyota and Honda have maxed out their potential in this country and will have to rethink their sales model. Or else they'll need to start seriously competing against those pickups and utility vehicles.
Ask a Question