Banks Take Opportunity to Gloat Over Fee-Free Debit Cards
Smaller banks are using Bank of America®'s recent public relations backlash as a stepping stone to rise to the consumers' side.
When the top dog falls under shame, what should the lesser beings do? In the case of the banking industry, they should take advantage of this opportune moment to shine.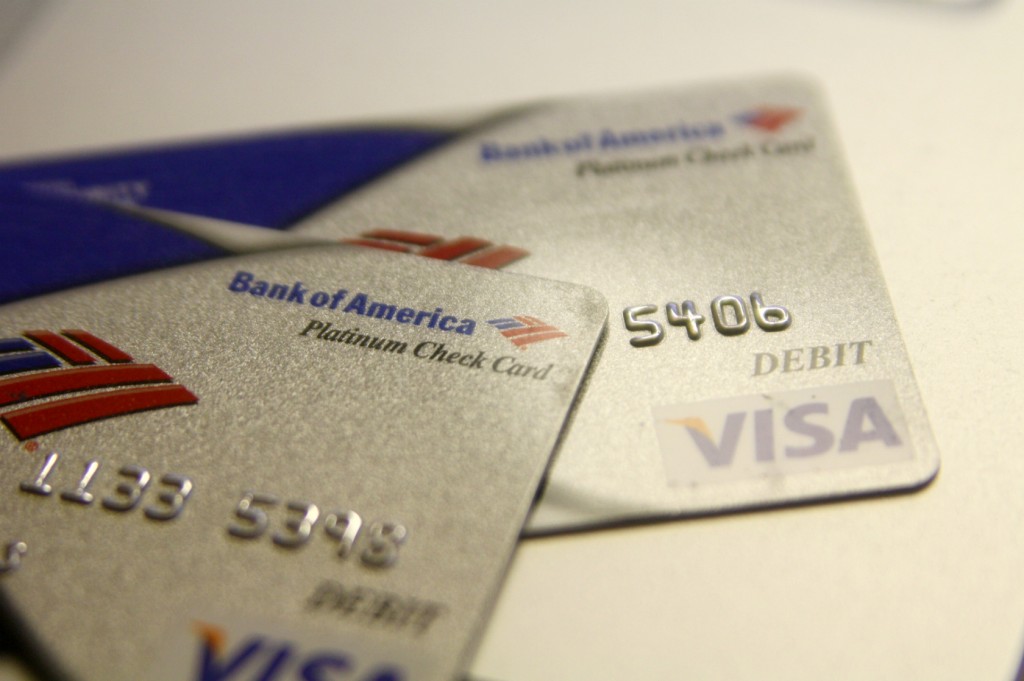 Bank of America® (NYSE:BAC), the largest bank in the United States, recently announced that it will begin charging a $5 fee in every month that customers use their debit cards to make purchases. A major outcry quickly ensued as BofA customers said they would close their accounts and switch banks.
And there to receive them with open arms are other banks that took this chance to reiterate their commitment to no-fee debit cards.
Hit BofA While It's Down
The Durbin Amendment limits debit swipe fees collect by banks to 21 to 24 cents per transaction, nearly half the 44-cent average in 2010. Having taken effect on October 1, banks have conjured up ways to recoup lost revenue.
Some banks are using other ways to compensate for missed income while others are able to avoid these rules, which is what gave these banks the guts to speak out like this.
Citibank, the only big bank that does not charge a debit card usage fee, vowed not to charge fees for using a debit card but it did recently announce higher account maintenance fees and higher minimum account balances.
USAA and State Farm Bank reaffirmed their free checking accounts and no-charge debit cards. Both are online banks that avoid the overhead cost of running physical branches and hiring bank tellers.
The Bank of Maine, with $830 million in total assets, joined the action with an issued press release to let the public know of their free checking and debit cards. A provision of the new rules exempts institutions with less than $10 billion in assets from these fee caps.
With the biggest player charging to use a debit card, these banks have turned a previously standard perk into a marketable service.
Other big banks including Chase, Wells Fargo, SunTrust Bank, and Regions Bank have introduced their own version of a debit card usage fee in recent months but they didn't trigger the response received by Bank of America®.
Voting With Your Money
U.S. Senator Dick Durbin, the man who gave birth to these new swipe fee rules, says that such a reform will replace a "flawed system" with a more transparent and competitive market.
"And banks that try to make up their excess profits off the backs of their customers will finally learn how a competitive market works," responded Durbin in a statement regarding Bank of America®'s new debit card fee.
By raising their voices, rival banks clearly showed their interest in fighting for fleeing Bank of America® customers.
Do you think banks are going to learn their "lesson"?
Follow Simon in the MyBankTracker.com Community and on Twitter: @simonzhen.
Ask a Question