CoreLogic to Debut New Credit Report
A new credit report hopes to shed light into the deepest corners of a consumer's credit risk profile.
Not much has changed in credit reports over the years, until CoreLogic stepped in.
CoreLogic (NYSE: CLGX) will be unveiling a new credit report that aims to differentiate itself from the "big three" by providing more in-depth records of consumers' credit and financial background.
Currently, traditional credit reports are available from the three major credit bureaus – Equifax, Experian, and TransUnion. Credit history information in these reports include open and closed accounts, credit inquiries, and public record and collection items.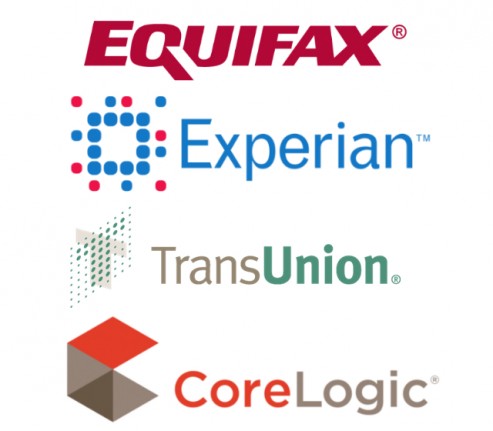 CoreLogic, which is a provider of information, analytics and business services and not a credit bureau, will introduce the CoreScore Credit Report that covers vastly more details for judging consumer credit risk.
Consumer data in the CoreScore report includes consumer property ownership and mortgage obligation records, property legal filings and tax payment status, rental applications and evictions, inquiries and charge-offs from pay-day and online lenders, and consumer-specific bankruptcies, liens, judgments and child support obligations.
The plethora of additional information at the hands of loan servicers could improve or hurt the applications of prospective borrowers.
CoreLogic says that it has a database containing nearly 1 billion consumer transaction accounts, covering 99.9% of the American population.
In an initial study of over 250,000 traditional credit reports for mortgage applicants, one out of every 13 applicants lacked unique information that was found in the CoreScore Credit Report.
It will debut next week at the Mortgage Bankers Association convention and exposition in Chicago.
Free Access to Consumers
CoreLogic reveals that it will join the three credit bureaus to offer copies of the CoreScore Credit Report to consumers on www.AnnualCreditReport.com.
In that case, consumers would be able to get 4 free credit reports per year. If they choose to spread them out annually, they'd be able to check their credit history every 3 months as opposed to 4.
Borrowers would benefit from waiting to request the free CoreScore report before applying for a loan as it offers a look at more revealing information.
Do you think this new credit report is a good thing for consumers since it may reveal hidden information?
Ask a Question