RBC Gets Android-Friendly with New App
Canadian banking customers rejoice! Royal Bank of Canada recently launched a new mobile banking app for the Android that will make it easier for its customers to manage their personal finances on the go.
With the launch of its new banking app for Android smartphones, RBC (NYSE: RY) will become the first Canadian bank to fully integrate mobile banking apps on the three most popular smartphone platforms, which also include the iPhone and BlackBerry devices. As of this past Sunday when the Android app launched, RBC's mobile banking apps have been downloaded 800,000 times and have also received a 4.4 out of five star rating from RBC customers on Android Market.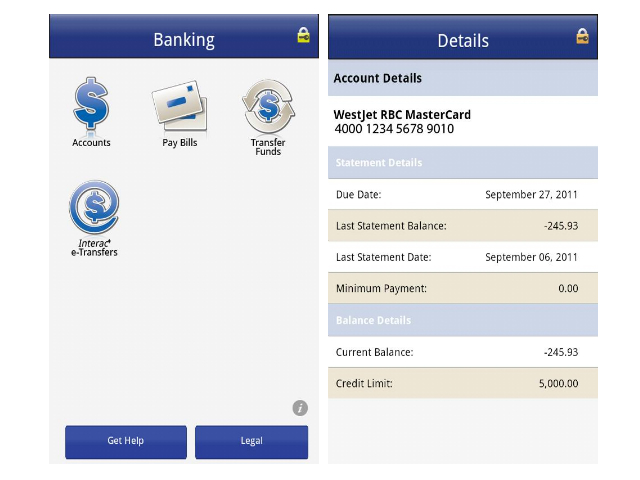 Through the new app and similar to its online banking services, RBC customers will be able to view and check their balances, account details and transaction history through the new mobile app. Those with the mobile app will also be able to make fund transfers, pay bills in both U.S. and Canadian currencies, access the bank's banking calculators, and even find the nearest RBC ATM or branch location through the app's GPS feature.
Banking Customers Happy to Bank On-The-Go:
The app should come as a relief to Android-ready RBC banking customers, who check their account balances an average of 12 times each month according to a representative for the bank. RBC banking customers are also responsible for paying an average of 1.6 million bills and making 3.6 million fund transfers through mobile banking.
RBC was also the first Canadian bank to launch fully integrated apps for smartphones this past December. At the time, the bank indicated that more than 44 percent of Canadians owned a mobile device and 44 percent were interested in mobile banking.
The trend towards mobile banking isn't anything new, either. According to financial services consulting firm Mercatus LLC, mobile users across all age brackets upped their usage of mobile banking technologies from 7 percent to 11 percent between 2008 and 2009, with those between the ages of 18 and 25 tripling their use of mobile banking services to 21 percent during the same period.
Ask a Question