First Tennessee Bank to Charge Debit Card Fee Per Swipe
As new rules put holes in bankers' pockets, First Tennessee Bank introduces a friendlier approach to patch those holes.
First Tennessee Bank, a subsidiary of First Horizon National Corp. (NYSE: FHN), will opt to charge customers for debit card fees based on usage rather than impose a flat rate, as many big banks have recently done.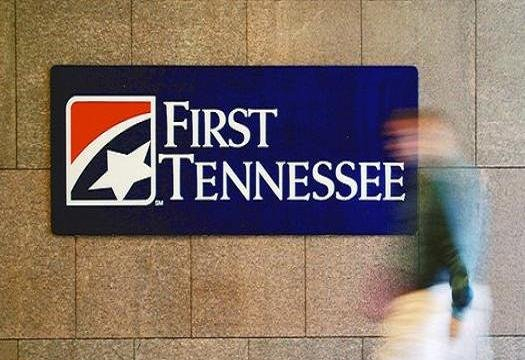 Source: First Tennessee Bank, Facebook
Starting October 22, debit card users will be charged $0.04 per PIN transaction (when "debit" is selected) and $0.14 per signature transaction (when "credit" is selected). Customers can incur a maximum of $3 in debit card fees per month.
That's 75 PIN transactions or 22 signature transactions before hitting the monthly maximum.
"Some banks are charging a flat rate for debit cards, but we wanted to be as customer friendly as possible and only charge for use," said Dave Miller, head of consumer banking at First Tennessee Bank, in a statement.
The debit card fees do not apply to ATM transactions. Also, customers with a Premier checking account at First Tennessee Bank will not be charged this fee, according to a First Tennessee spokesperson.
"Plus, First Tennessee still offers a cash rewards feature on our debit card, which many banks no longer do," Miller added.
Other banks including Bank of America®, Wells Fargo, SunTrust, and Regions Bank are charging, or will charge, a fee ranging from $3 to $5 in every month that a debit card is used to make a purchase. The imposed fee applies whether the customer makes one debit card purchase or 100 debit card purchases in the month.
Durbin Hits
Because of the new debit card swipe fee rules that cap the fees collected from merchants, banks are anticipating a decrease in revenue, which they are trying to make up by cutting services and instituting new fees.
Having taken effect on October 1, the rules are expected to shave billions of dollars of the income sheets of banks. A provision exempts financial institutions with less than $10 billion in assets but First Horizon National Corp. holds a total of $25 billion in assets.
First Tennessee projects an annual revenue loss of $15 to $20 million as a result of the new swipe fee rules.
"Our new per-use debit card fee will help us cover at least some of the costs of providing this service for our customers who choose to continue using this convenient payment method," Miller said.
First Tennessee Bank's approach to debit card fees may prove to anger customers less so than a flat rate.
Debit card fees are likely to hit more American consumers. If they are a must, would you prefer First Tennessee's fee format or that of the big banks?
Ask a Question