Consumers Lacked Confidence in September
With unemployment still high, consumers are feeling less confident about pulling out their wallets amidst concerns about the economy according to results from a survey released by Discover Financial Services.
According to the company's U.S. Spending Monitor(SM), which uses information gleaned from thousands of consumers in the United States, consumer confidence dropped by 3.5 points to 77 percent—the lowest levels since February 2009 and just 1.3 points higher than that the what was recorded at that time.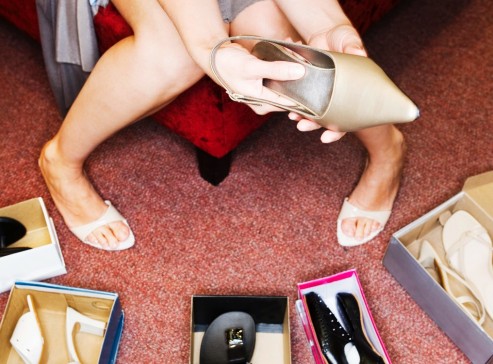 Those low numbers are a reflection of how U.S. consumers feel about the economy at large according to Discover. Of the more than 8,000 consumers polled for its study, which is now in its fourth year, 66 percent of consumers rated the economy as poor. Consumers also feel badly about their own personal financial situation, with more than half (57%) of them saying their personal finance situation was getting worse—just 1 percent higher than the prior high recorded by Discover back in November 2008.
Consumers also indicated in the survey that they would save and invest less, as more and more have less funds left over after paying off their monthly bills. Discretionary spending will also be on the decline,with 52 percent of those polled saying they planned to cut back on non-mandatory spending such as purchases made for gym memberships and vacations.
Just How Bad Was It?
Discover's survey results compare consumer sentiment now with the lows seen between the months of November 2008 and February 2009—a time that was also unprecedented in terms of the country's domestic economic policy. In October of 2008, former President Bush had just authorized the extension of hundreds of billion in credit to prop up the U.S financial services industry through the TARP program. At that time, the unemployment rate hovered somewhere at 6.6 percent. The rate continued its climb to 6.8% during the month of November.
By the time February 2009 rolled around, U.S. economists had reported that the country's economy had contracted by 6.2% during the fourth quarter of 2008—the most drastic contraction since 1982. The unemployment situation wasn't quite as bad as it is today, but it was definitely getting there. The Bureau of Labor Statistics reported at that time that the unemployment rate had climbed by 851,000 to 12.5 million. At that point, the unemployment rate stood at 7.8 percent.
To stimulate both create and save jobs, President Barack Obama signed into law the American Recovery and Reinvestment Act to help both create new jobs and save jobs that already existed in February 2009. Some of the actions the U.S. government was authorized to take through the bill was providing Americans with hundreds of billions of dollars in tax cuts to encourage spending and boosting federal funding for entitlement programs like unemployment and Medicaid, in addition to other actions authorized through the bill.
How has the U.S. economy affected your spending habits? Sound off in the comments section and let us know!
Ask a Question