Fast Food At Subway's Restaurants Just Got Faster
Fans of fast food chain Subway(R)'s colossal sandwiches can now look forward fast payments following the chain's decision to add contactless payment capabilities at its more than 7,000 U.S. locations.
MasterCard announcement that it had forged a partnership with the iconic restaurant chain that will allow for MasterCard(R) PayPass(TM) contactless payments by the end of 2012. Once enabled, customers will be able to pay for their Subway meals by simply tapping their MasterCard PayPass cards at the registers for added convenience and speed.
MasterCard's partnership with Subway is just one of several the credit card issuer has made with major restaurant chains this year in its effort to optimize the payment experience for consumers.
Earlier this year MasterCard announced separate agreements with McDonald's Canada, Indigo Books & Music Inc., and The Overwaitea Food Group to roll out contactless payments technology at their Canadian retail store locations. Other chains offering the PayPass include BP, the Sports Authority, CVS Pharmacy, Duane Reade and Best Buy.

"Our fans are accustomed to having choices when they walk through our doors," said Subway's Senior Vice President and Global Chief Marketing Officer, SUBWAY(R) Franchisee Advertising Fund Tony Pace in a statement. "Now with MasterCard PayPass, they'll have another payment choice that is convenient and easy to use."
According to MasterCard, PayPass is currently offered at 341,000 merchant locations around the world, while close to 100 million PayPass-enabled cards and devices have been distributed around the world as of the second quarter of this year.
How Does It Work?
MasterCard's PayPass system works by allowing cardholders to simply tap their cards to make a payment rather than having to swipe using a magnetic strip or provide a signature. Cardholders can also sign up to receive a PayPass wristwatch, keychain fob or enable their mobile phones to make payments on the services platform in addition to a card.
Each PayPass-enabled device includes a tiny microchip and radio antenna that transmits payment details to a high-speed reader that then verifies a cardholder's transaction with your bank through MasterCard's network. Once a payment is made then the
More recently MasterCard teamed up with Google and Citibank to launch mobile wallet service Google Wallet, which officially launched in late September. The service is currently only available for Citi MasterCards and Google's Prepaid card, though more financial institutions are expected to be included in the coming months.
If you're interested in signing up for PayPass you can do so on MasterCard's website. Or, if you already use the service then download its app to find PayPass-enabled retailers near you.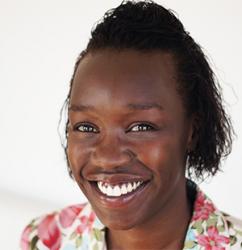 Carolyn Okomo is a staff writer for MyBankTracker.com. Her columns cover general personal finance topics with a focus on financial literacy.
Ask a Question